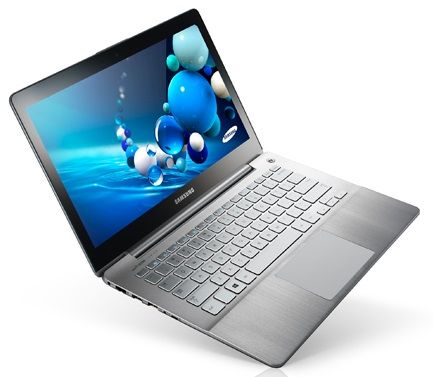 As Pocket-Link points out, just before CES Samsung has announced an addition to their Series 7 lineup, the Series 7 Ultra — an Ultrabook targeted toward professionals who need performance, battery life, and mobility.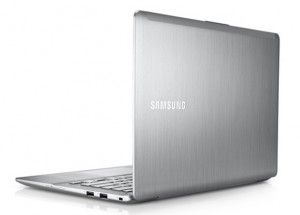 The Samsung Series 7 Ultra runs Windows 8 and optionally comes with a multitouch display capable of 10-point touch. The 13.3-inch display is full HD (1920×1080) and has a brightness of 350 nits. Samsung says that the display has a viewing angle of 178. The non-touchscreen model weighs 1.46kg and is 17.5mm thick. The touchscreen model is a bit beefier at 1.65kg and 18.9mm.
The unit can be packed to the brim for performance — equippable with up to an Intel Core i7 Ivy Bridge processor, 16GB of RAM, 256GB SSD, and an AMD HD8570M discrete GPU with 1GB of RAM.
The port set is quite agreeable to us: there's 1x USB 3.0, 2x USB 2.0, full HDMI, mini VGA, full ethernet (RJ45/LAN), SD card slot, and a 3.5mm headphone/mic slot (likely combo slot, but unclear at this point). The Series 7 Ultra also has an option for integrated 4G LTE connectivity.
Samsung claims up to 8 hours of battery life; even with our 2/3 rule that leaves 5.3 hours of battery which is pretty good!
Samsung Series 7 Ultra price and release date haven't been announced yet but you can expect to pay a pretty penny with the max options listed above!