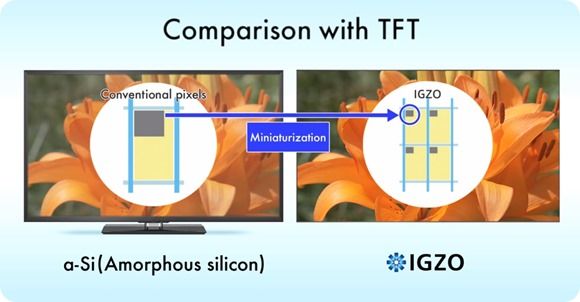 Sharp's press conference has just finished at CES 2013 and within it was one of the important technologies of 2013 when it comes to mobile devices and power consumption. IGZO.
As CPU, GPU and comms power requirements fall,  the screen becomes a very big, power-hungry issue. IGZO screen technology could really help extend in-use battery life and that's why we're watching it closely.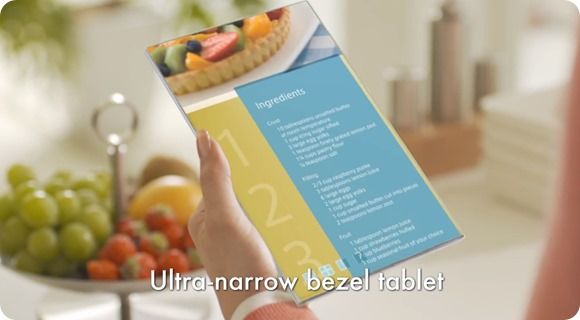 Sharp says that IGZO (Indium Gallium Zinc Oxide) can reduce panel power consumption by 80-90%. IGZO backplanes can be used with OLED type displays so it doesn't have backlighting too – we're talking about large amounts of power savings, especially when doing reading or typing operations where the screen can be using 30% of the power on an Ultrabook. You'll even be able to leave a clock or have notifications on the screen when it's in Connected Standby mode which could be a real advantage. IGZO can even maintain the onscreen data for a certain period of time without refreshing the data, even when the current is off.
As for Ultrabook collaborations, we haven't heard about anything yet but we're watching closely. We're expecting it!