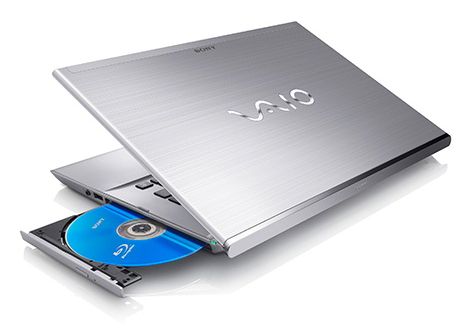 Since introducing the Vaio T11 and T13 Ultrabooks last year, Sony has added the T14 to the lineup and also begun offering a touchscreen version of the T13 since the launch of Windows 8.  Now at CES, Sony is announcing that it is bringing touch to the T14 and adding and even larger unit, the T15 (also available with touch), to the T-series lineup.
We told you about the slightly larger T14 back in November. Now the T14, which includes an optical drive, will be available with a touchscreen starting at $800.
There's also a new addition to the lineup, the T15, which has a 15 inch full HD screen and will also be available with touch, starting at $950. Few details have emerged regarding the T15 but we expect it to include an optical drive like the T14. If we're lucky maybe Sony will offer a discrete graphics option in the T15.
Both units are expected to be released in Spring.
We liked the T13, but were underwhelmed at the addition of the T14 to the T-series. The T13 has a 13.3 inch display… the T14 only increases that by 0.7 inches, which seems negligible (and the addition of the optical drive is hardly anything to write home about). Now the T15 will be offered, adding another inch to the display options. It hardly seems necessary.
Even more disappointing is that Sony has kept the smaller and more portable T11 completely out of the US. We'd like to see that smaller option available long before two terribly similar larger options. Sadly, it seems like something has convinced Sony (and others) that there isn't a market for 11 inch Ultrabooks in the US. Are they right?
Source: Engadget