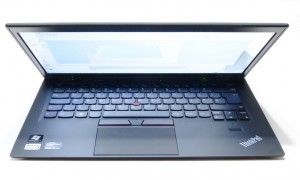 OK, maybe this post is a bit late as tech journalists count down the last few hours to press day at CES 2013 but it was something I put together last night as I thought about what Ultrabook i'd like to have if I had been there this year. I wonder how many bloggers and journos are already using Ultrabooks at CES. It would be very interesting to walk through the press rooms and take a straw poll. If you're reporting from CES 2013 and have 30 seconds, let us know what laptop you're using and plug your website.
The Trade-Show Journalists Ultrabook…also suitable for conferences, seminars and field work
Check-list:
Core i5 Ivy Bridge (or Sandy Bridge if you're not doing video encoding work.)
4GB ram (6-8GB if you're doing crazy video editing but I never have problems with 4GB and PowerDirector 10 for basic trimming, sequencing, fading and titling.)
128GB fast SSD. (plus external storage if you want to archive source videos and photos)
USB 3.0 x3 with 'sleep and charge.'
Full size Gigabit Ethernet port
Full size SD card slot
1600×900 screen (14″ probably ideal size)
Weight no more than 4lb
Full size HDMI port
Windows 8 for fast boot and resume, sharing from Win 8 apps
Strong dual-channel, dual band WiFi (Intel Centrino 6230 Plus good antenna design)
High quality keyboard with backlight
5hr working battery + lightweight charger
Again – get the best WiFi setup possible as you'll be relying on it in crowded hotspot situations. In addition to a strong WiFi setup, you'll need a strong 3G/4G setup. Some built-in 3G/4G cards can be very strong.
Best Tech-Journalist Ultrabooks
Other Ultrabooks to Consider
ASUS Transformer Book (also has head-turning and instant discussion features!) Not currently available but will have a total of over 60Wh of battery capacity. Relatively heavy.
A high-end Sony Vaio T13 with SSD and HD Display
Got other recommendations or thoughts for the CES 2013 tech journaists? Add them below.