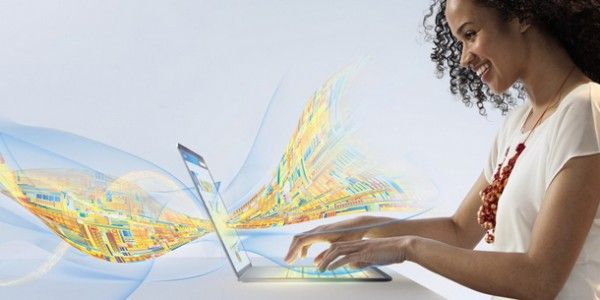 Intel has made speed a big priority in Ultrabooks from the beginning. Instead of continuing the race-to-the-bottom that was the netbook, Intel wanted to pack premium components into sleek laptops. With the first generation, Intel made sure that every Ultrabook included Rapid Start, among other technologies, which cut resume times from something like 10-15 seconds down to 3-4 seconds. With even more performance in the second generation of Ultrabooks, Intel is now passing the threshold into 'instant-on' Ultrabooks.
The video below is part of our NEC Lavie Z review, but I wanted to point it out to our audience at large because it's a bigger deal than it may seem. Intel has been working toward this point for some time. Most didn't expect it to hit until their next-gen Haswell architecture, but for all intents and purposes, some of the current Ivy Bridge Ultrabooks have reached instant-on speeds when resuming from sleep:
Instant-on is important because it means you can justifiably put the computer to sleep when you are only stepping away for just a few minutes. This could make a big difference in battery life savings if used aggressively.
While not yet deployed widely, Intel's Smart Connect functionality allows computers to stay connected to the web even while asleep. Combining Smart Connect and instant-on could be very effective, though there's many usability questions that need to be answered with the former.
Haswell and third-generation Ultrabooks should bring instant-on, and possibly always-on-always-connected (AOAC), to all Ultrabooks. A smart combination of these two could make for tablet-length battery life which will be especially important now that all third-generation will require a touchscreen.