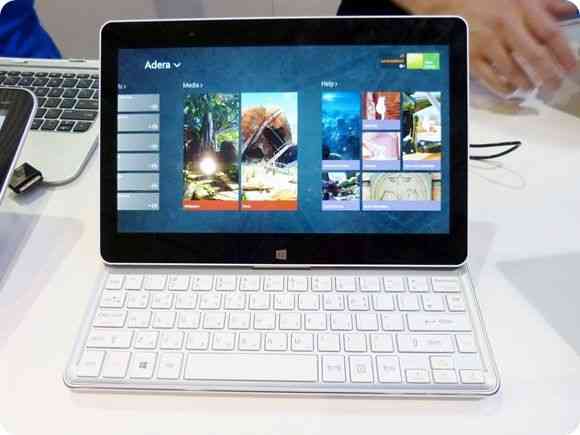 I've had a chance to spend time with the LG Clovertrail-based slider, the H160. It's the only Clovertrail device where the screen is separate for the Clovertrail platform.
It's a lightweight, good looking device with a good set of ports but there are two issues to consider. Firstly, moving parts. Secondly, the battery capacity is relatively small. Like most of the super-light Ultrabooks it's not got the longest battery life.
The LG H160 is in our database here. Click through for more information.