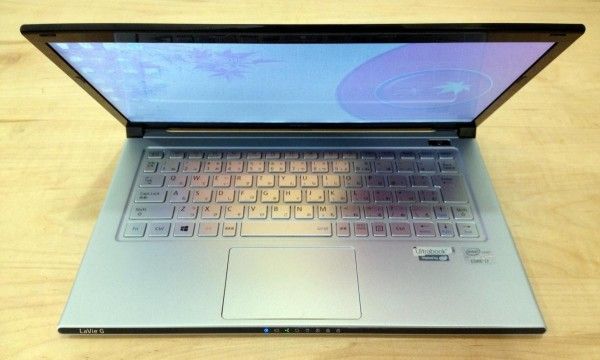 After spending time with the NEC Lavie Z, we're ready to give you the full report. What's obvious is the incredibly light weight of this device; it is hands-down the lightest Ultrabook we've seen — lighter even than many 11.6-inch Ultrabooks despite the Lavie Z being in the 13.3-inch class. Beyond the weight is the fastest CPU Ultrabook we've tested and a speedy SSD. In this review we'll give you the lowdown on the build quality, aesthetics, performance, and more.
We'd like to thank Dynamism, importer extraordinaire, for providing the NEC Lavie Z for our review.
NEC Lavie Z Hardware Tour

First we like to get you familiar with the device itself:
Specifications
The NEC Lavie Z that we're testing is powered by one of the fastest processors that you can find in any Ivy Bridge Ultrabook, the Intel Core i7-3517U @ 1.9GHz, which can use Turbo Boost to clock up to 3.0GHz (technical CPU specs here). Inside is also 4GB of RAM, HD 4000 graphics, and a 128GB SSD.
The display is 13.3-inches with a 1600×900 resolution. The NEC Lavie Z weighs in at 875g. This makes it lighter even than many 11.6-inch devices.
Ports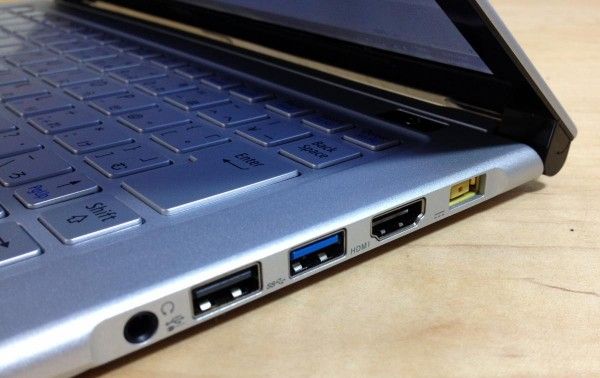 The port set includes 1x USB 3.0, 1x USB 2.0, full HDMI, full SD, and a 3.5mm headphone jack.