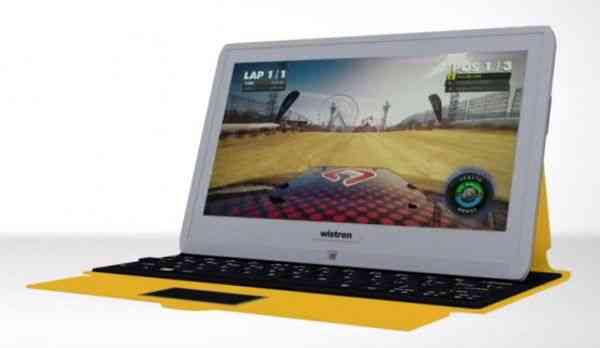 Temash is AMD's new computing platform aimed at Windows 8 tablets. Recently they teased some interesting docking functionality in which you could dock a Temash tablet onto a keyboard for a 40% processing power boost which is an idea that we'd love to see explored in the computing industry. Chippy has been on the show-floor of Mobile World Congress 2013 this week and got to check out Temash prototypes at the AMD booth.
The so called "Turbo Dock" idea is great — you don't need much power for sofa-surfing in tablet mode, but it's great to have productivity power when you sit down to get some real work done. It would be great if the dock actually contained its own GPU for a serious boost in graphical power, but from what we understand the power boost comes from fans built into the dock which allow the processor to run at a higher clock rate thanks to better cooling. Even though we're not talking about a discrete GPU, AMD says that you can get up to 40% more power when docked.
That docking functionality is for the quad-core version of Temash. Apparently there will also be a dual-core version which will likely be cheaper for tablet-only devices without the Turbo Dock function.
The prototypes above won't hit the market; they are simply reference designs. AMD hasn't announced which partners will be making use of the Temash platform yet, but it'll be interesting to see which manufacturers opt for Temash over Intel's forthcoming Haswell platform for convertible Windows 8 tablets.