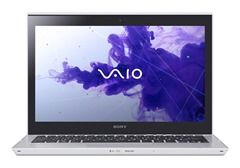 How many times have you been asked if you can recommend a product without really having much to go on? It's true to say that there are many customers out there that are not really sure what they want and so in that case you have to interpret requirements, add a bit of crystal-ball gazing and come up with an answer. Here's an example I received recently and three choices for an Ultrabook to run Office apps and store media.
"I am looking for a computer to be able to use the Microsoft office tools (word, excel and access mostly) and store pictures and important documents.  And also to surf the internet.  I have all of this stuff on my work computer now and would really like to get it off and have it secure at home."
Note the security requirement there. It made me think long and hard about this users real requirements. Do they need Bitlocker, TPM and Anti-Theft or will a basic Windows 8 set-up be OK? As someone who also stores important documents on an Ultrabook, I'm tending towards the latter. A basic Windows 8 setup is going to be OK as long as a) the important information does not belong to someone else or another company and b) the user has a good backup and archive solution.
The other important things to know about this user…
Budget is around $600
This is an only, or main, PC
Style and light weight is a bonus
Storage requirements include occasional videos, pictures, documents and some music.
At $600 you've just-about got the choice between touch or an SSD (but not both) and although I'm a huge touchscreen fan, I would recommend spending the money on an SSD. However, because this Ultrabook could be the only storage solution for the user, a 256GB SSD would be a minimum for future-proofing space requirements. That becomes expensive so in this case the user should go for a hybrid HDD solution.
As an only-PC the users will need HDMI or DisplayPort output, at least two USB3.0 ports, an SD card slot, Ethernet port and/or 5Ghz WiFi solution.
Immediately the Samsung Series 5 comes to mind. Available with or without touchscreen and with SSD or hybrid hard drive it's a stylish solution with a keyboard that works well enough that you don't need to add a USB keyboard when using it as a desktop PC. A touch/50GB version would set you back $800 though so look for a non-touch version or take a Core i3 version, which won't give you any penalty at all under battery power, for $650. (BestBuy)
For a budget solution, take a look at the Toshiba U945 ($549 Amazon) with Core i3. It's one of the best value Ultrabooks around, has upgrade possibilities (hard drive to SSD for example) and worked really well in our tests. The keyboard isn't one for someone that writes reports for hours on end but has a backlight which makes it more useful when on-the-road.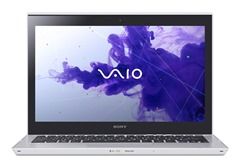 Finally I want to make sure I've got a Core i5 touch option in the top-three and I've chosen the Sony Vaio T13, with Touch. As a bonus, this one has 6GB of RAM too. The Sony Vaio T13 got top honours in our 2012 'Best Ultrabook' article so if you can stretch to it, the $749 (Amazon, was $999) T13 Touch is not going to disappoint.
Don't forget that all of these solutions have Windows 8 and Intel Anti-Theft capability (which requires a subscription) and at least 500GB of SSD-accelerated storage. Look into using Windows File History for archiving and backup. A simple SD card or external USB storage (I use a network-based storage device) can be added to ensure that you can always roll-back and retrieve files.
More information on all three choices available in a comparison list here. Click through for news, reviews and videos.