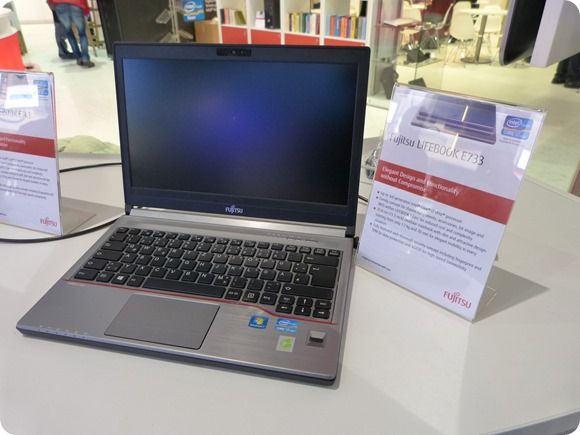 Fujitsu launched the E733 laptop today and I took a closer look at CeBIT today. The video below shows you round the high-end features like modular accessory slot, smart card reader, particle filter, fingerprint reader and and a huge battery.
Pricing and availability aren't available yet but as this is a production sample, we guess it's a way off yet. It's definitely coming to Germany though and it's part of a range of E-Series laptops.
At 1.8KG it's a heavyweight but it's also got one of the longest spec lists we've ever seen for a device in this category. The additional battery is going to offer a (claimed) 18hrs in total but we'd be careful of that claim. Devices of this category run at about 10W per hour so calculate 10-12hrs as a true working battery life.