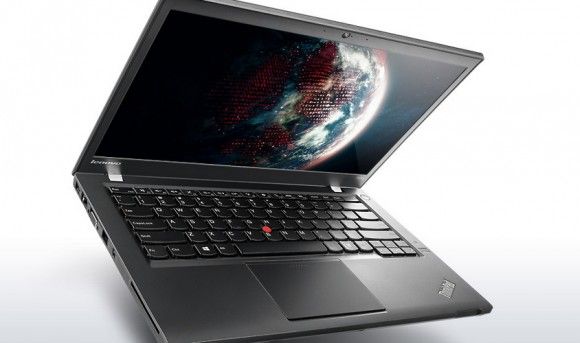 Lenovo has announced the ThinkPad T431s business Ultrabook, succeeding their prior T430s laptop. The new vPro equipped Ultrabook is aimed squarely at businesses, much like Lenovo's premium ThinkPad X1 Carbon. The T431s has a 14-inch 1600×900 display (which can fold back 180 degrees), backlit keyboard, up to 12GB of RAM, a fingerprint scanner, and more.
Although the ThinkPad T431s is aimed primarily at business users, the company's blog notes that some of the changes over previous iterations were made to bring new users on-board with ThinkPad (to the dismay of some commenters). In all they say that 26 aspects of the unit's visual design has changed from the T430s including a buttonless all-glass trackpad.
The T430s wasn't an Ultrabook, but the T431s is. What does that mean for users? Ultrabook users can generally expect extremely fast sleep/resume times, at least 5 hours of battery life, and a thin and light chassis — the T431s weighs in at 1.64kg  and is 20.6mm thick, while the 47Whr battery reportedly gets 9 hours of run time (but probably closet to 6 by our estimation). Here's a breakdown of the ThinkPad T431s specs:
Windows 7 or Windows 8

Intel Core i5-3337U, i5-3437U, or i7-3687U
14-inch 1600×900 display
backlit keyboard
4GB, 6GB, 8GB, or 12GB of RAM
320GB, 500GB, or 1TB HHD / 128GB, 180GB, 240GB, or 256GB SSD
WWAN options: Sierra Wireless 7355 – Gobi 5000 or Ericsson HSPA+ (M5730)
Bluetooth 4.0 and WiFi a/b/g/n
Fingerprint scanner
Intel vPro
Ports: full SD, 2x USB 3.0, 3.5mm mic/headphone combo, Smart Card reader, full ethernet/LAN (RJ45), full VGA, and Mini DisplayPort
We're fairly surprised to find only 2x USB ports on a business Ultrabook and this might be one of the low points of the unit. However, Lenovo likely justified that decision thanks to the docking port on the bottom of the T431s which allows it to connect to three different types of docks, the largest of which adds 6 USB ports, full DVI, full DisplayPort, 3.5mm headphone, 3.5mm mic, another VGA, and another ethernet/LAN port — but you'll have to shell out $229 for it!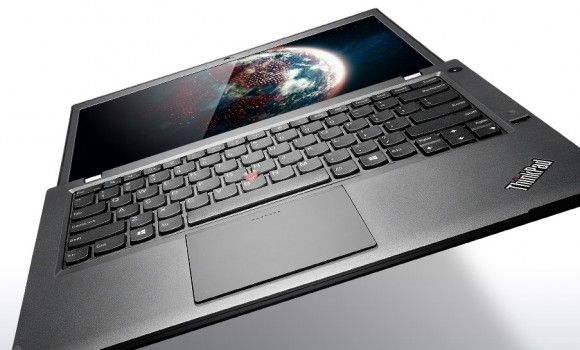 Lenovo hasn't been specific about the ThinkPad T431s release date, they only say that it'll be coming "Spring 2013" so hopefully we'll be seeing it soon. As for price, there's also no indication, but we expect it to be under the $1250 starting price of the lighter and slimmer ThinkPad X1 Carbon. A starting price of $900 for the T431s is our best guess.