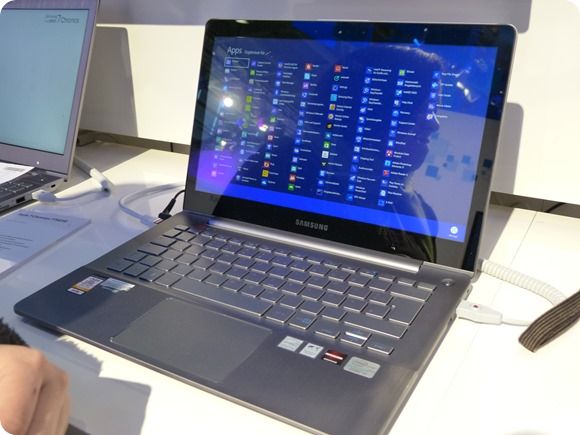 The Samsung Series 7 is, in my eyes, one of the best Ultrabooks out there right now. It combines some of the best elements of Ultrabooks in one tidy package. I had a chance to check it out at CeBIT last week and I'm now sure it will be high on the list of many readers over the next 6 months.
Prices for the Samsung Series 7 start at 999 Euro (which would equate to a similar dollar price) and availability is set for this month. The non-touchscreen version has a matt FHD display and weights 1.45KG but the touchscreen version will add about 10% to that. I don't have pricing for the touchscreen version yet.
All versions have the Radeon HD8550M, backlit keyboard and a 4-cell battery. I've seen some measurements at 51Wh which would give it the same battery module as the Series 5 Ultra Touch. In the video below I may have given the wrong figures on the battery so let's wait for final confirmation on that. Models appearing in EU channels all have 6GB RAM.
Potential issues with the keyboard and trackpad are highlighted in the video but these won't be major ones.