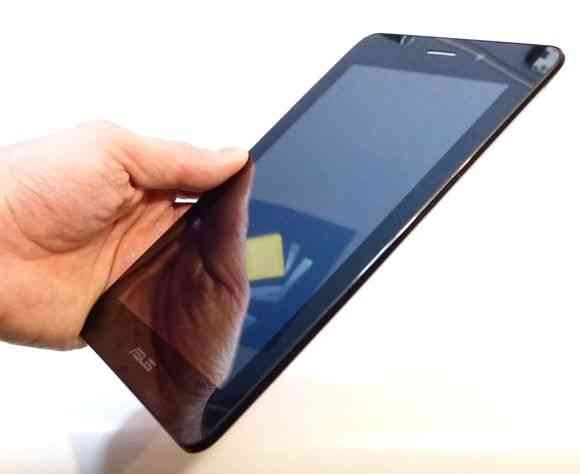 I've had the Asus Fonepad for just over 2 days and in that time I've been through the OS, the built-in ASUS applications, downloaded my usual suite of Android apps, I've run a few performance reports and even written a blog post with it. I've tested video playback and found limitations and issues. It's clear that the Fonepad isn't a top performer but it returns a very smooth and enjoyable experience for nearly all operations. This X86 Android tablet proves that although it took Intel years longer than expected, they can play in the low-power, low-cost mobile internet device game. If you're looking for a first tablet I would advise going for one with 3G data capability and the Asus Fonepad is an excellent choice, but read the review below first.
More videos, review links, gallery in our Asus Fonepad information page.
Is it a phone?
Yeah, the Fonepad is a phone. It has a phone speaker for the ear along with a loudspeaker for the more sensible speakerphone mode but it's the 3G part of it that really appeals and for the price, there's very little reason anyone should be looking at WiFi-only 7" tablets now. The 3G capability brings you a theoretical HSPA+ download speed of 21 Mbps and an upload speed of 5.76 Mbps. Don't expect to see those figures on Speedtest though. I saw 2Mbps down and 1.8Mbps in my local test. You get the hotspot feature for sharing and obviously there's the SMS facility and ability to use Whatsapp and similar apps that need a phone subsystem.
Fonepad Build, Ports, Connectivity
The build quality is OK and good for the price although my Fonepad wasn't quite snapped together properly until I applied some of my own  finishing skills to it. I would have liked a more grippy finish but it's OK. After setting up you get an idea of screen quality which although is said to be IPS, didn't seem to have the viewing angles I was expecting. In low-light it's all OK but the slight fading there translates to heavy fading when outdoors or in bright daylight. Make your own mind up about 1280×800 resolution on a 7" screen. Personally I think it's perfect but others like to see the big numbers. The screen glass is not Gorilla Glass so we'll have to watch out for scratches. That applies to the aluminum back too where I can already see micro-scratches.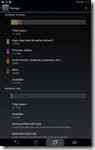 There's no HDMI-out on the Fonepad. There's a micro-USB port for charging and connectivity, a headset port is also available. Under the plastic cover at the rear (which holds at least one of the antennas) you'll find a Micro SD card slot (32GB tested OK) and the Micro SIM slot. There's a power button and a volume rocker button on the left side. The charger is rated with a 2.0A output so charging should be fairly quick. Charging via a standard USB charger is possible but is much slower.
WiFi supports up to 802.11n but only at 2.4Ghz. Reception quality is fair. Bluetooth V3.0 was tested for photo transfers from a Nokia 808.
Compatibility and stability is 100% at the moment. I've tested a only a few games though and that's where you' are likely to find ARM code that doesn't work as efficiently or even at all on this X86 tablet. Having said that, the Fonepad isn't the best for gaming anyway. The PowerVR SGX540 graphics are OK for casual gaming but I've noticed a few frame drops and slow-downs in the big explosions or crash scenes of some games. It's entertaining, but not ground-breaking.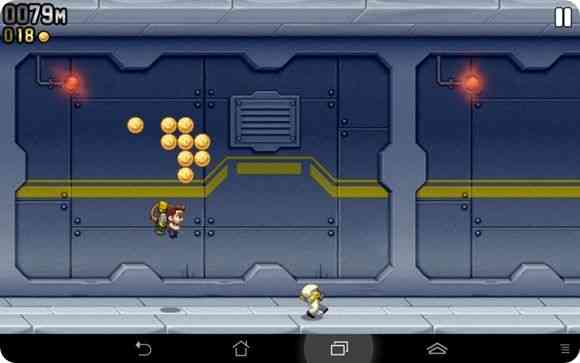 Speaking of entertaining I found the single built-in speaker to be loud and clear and enjoyed a few hours of Google Music streaming into the Fonepad while I checked out the features. At some point though the volume dropped and I couldn't increase it again. A reboot fixed it so maybe the Audiomaxx software died somewhere along the way.(Update: It happened again and yes, it looks like the AudioMax software crashes.) An Audioboo test proved the microphone was OK. It's a shame there's no HDMI-out for digital audio though. Note that there's no built-in DLNA functionality and as far as I can see, no WiFi Direct.
There's only a single front-facing camera on the Fonepad which is intended for video calling rather than snapshots. There may be some people looking to use the Fonepad as their only phone and in that case it's an annoying omission but I don't think those users are the majority. Paired with a Nokia 808 today (and as I have been doing with the N8 and Galaxy Tab over the last 2+ years) I found it to be a perfect match by Bluetoothing the images over and sending them out to my 'channels' on the fonepad where they're syncronised with either the ASUS storage service or through Google's services.
Fonepad Software
The Android 4.1.2 OS build is supplemented with a number of pre-installed packages. Zinio and PressReader are there along with a suite of ASUS applications, some of which might be useful. The instant dictionary provides a floating tool that can be used to highlight words which are then looked-up in the language of your choice. Supernote Lite is a fun note-taking/scribble pad, ASUS studio and story allow you to organise media and create interactive photo albums and WebStorage is, web storage!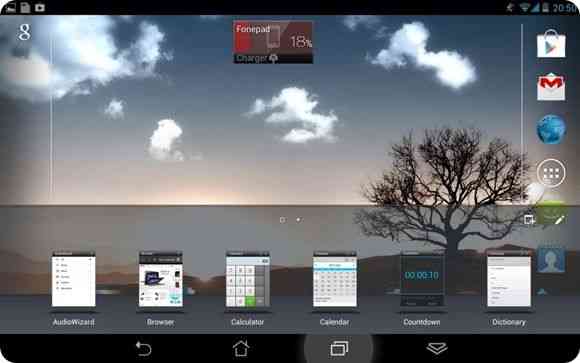 There are additional tools for tweaking screen (with an outdoor mode that boosts backlight and contrast) and audio and there's a suite of floating widgets that can be called up. It's a useful selection that includes calculator, stopwatch, dictionary, notepad and more.  Finally, ASUS have added a large set of shortcuts to the pull-down notifications area.
More videos, review links, gallery in our Asus Fonepad information page.
Fonepad Battery Life
Battery Life is a claimed 9hrs. ASUS are being very honest here because that's an almost worst-case screen-on activity scenario. I tested for a continuous 7hrs today (with a max of 60 minutes screen off time) and saw 70% of the battery used. With GPS and Bluetooth off, enabling the ASUS battery saver function and with normal phone-like screen usage you'll get probably double what I got for 20hrs of usage. Charge overnight and you can be confident that the 16Wh battery will take you through a very long day and have enough juice at the end for calling the taxi home.

Comparison with Galaxy Tab (2010) which is smaller and has a brighter screen.
Fonepad Video Performance
Out-of-the-box it seems that the Fonepad has a limited range of codec, size, format and wrapper support. For example an MKV file containing a 720p H.264 video and AC3 audio worked, without sound. That indicates that the Fonepad can't down-sample AC3.  A 720p H.264 downloaded from YouTube was perfect though. It doesn't recognise Divx or WMV either. Install MX Player and the results are different with even the AC3 track in the MKV being decoded. WMV files get jumpy at 720p/4Mbps levels and H.264 at 50fps and 30Mbps is a no-no. A Full-HD at 25fps/11Mbps worked OK though. Hardware decoding in MX Player worked for H.264 files but the rest is being decoded in software. If looks like the platform is fine for 720p formats up to about 4mbps with some Full HD possibilities for H.264 files at 25fps and bitrates under about 20Mbps. All YouTube playback in the mobile application is fine.
Notes
Bluetooth keyboard paired without any problem
No WiFi Direct
AudioMaxx softawre crashes
No hardened screen. Vulnerable rear metal.
Access port for micoSIM and MicroSD is not easy to get off. Not recommended for daily swapping of SIM or SD cards.
No rear camera (many country versions. Some countries include a rear camera. E.g. India)
Huge standby battery life
Stability over 48hours good. One case of UI manager crashing.
Very limited for advanced gaming
More videos, review links, gallery in our Asus Fonepad information page.
ASUS Fonepad Performance tests.
Sunspider test results were better than when I tested back at MWC. 1325ms isn't up with the latest iPhones or Galaxy S4's but it's good.
Geekbench 2 came up with a score of 562 which isn't anything to get excited about.
Basemark ES 2.0 Taiji came in at 12.38 which is low for a 2013 device. The latest smartphones are getting 5X that score.
Clearly the Fonepad isn't a high-performing tablet. Compare it to a leading device of two years ago and you get similar performance. For anyone interested in gaming, both the performance and the potential for X86 code issues means it can't be recommended but for other operations it's smooth and enjoyable.
Summary
The ASUS Fonepad is a bargain. A 7" Jelly Bean Tablet with IPS screen and 3G data support for this price and performance is incredibly good but it's not a device you should be considering for heavy web application usage or advanced gaming. For reading, social networking, emails, audio, video, general web use and a huge range of other activities the Fonepad is more than good enough and battery life ensures that you won't be charging half-way through the day. For anyone looking at a 'value' WiFi-only 7-inch Android tablet I would encourage you to think about  including 3G support and going for the Asus Fonepad because that extra mobility helps in so many cases. Drop a cheap pay-as-you-go SIM card in and you've got a whole world of mobile features, a mobile hotspot and of course, a phone with extremely long battery life.
Video: Nicole Scott and Chippy discuss the Asus Fonepad.
More videos, review links, gallery in our Asus Fonepad information page.
The ASUS Fonepad tested here was bought as a personal item.
Android 4.1.2. Information is that 4.2 will be available in the "future."
Kernel 3.0.34
Build: JZ054K.WW_epad-V3.1.11-20130313
Model K004
Purchased in UK