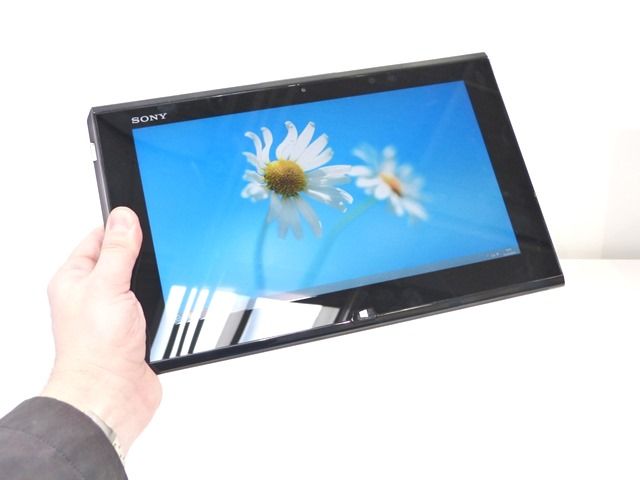 I'm writing this review of the Sony Vaio Duo on a Lenovo Yoga 13. It's not a good start for the Vaio is it. The fact is though the Sony Vaio Duo is a really useful Ultrabook convertible and it has surprised me.
Sliders. They are in many respect a compromise. The space left for a keyboard is cramped and the hinge mechanism is complex leading to worries about longevity. In the past, I confess, sliders have always appeared to me as the show-off devices that don't really deliver. I've changed my mind though because Sony have added a component to this slider which makes it the best I've tested so far. A Digitizer.
As you know, a pen requires a stable surface on which to use it. The same applies to a digitizer layer. In the traditional hinged design there's often enough wobble to kill the pen experience and the same issue can affect the touch experience too so consider the slider design again. Consider the placement of the bottom of the screen towards the middle of the unit and consider that non-adjustable mechanism that holds it in place. It turns out it's perfect for a pen because it's a stable easel.
Sony Vaio Duo 11 Specifications and information page with videos, images links and information here.
I apologize to everyone that already knew about this. After 7 years of testing touchscreen devices I should have known this, but I didn't. I will now do a Google search for an image and discussion on the subject. I'm sure I'm going to find something interesting. [Honestly, this is the first time I've searched for this reference.] I'm going to search for "slider pen advantage stability." Ah. That just got me a lot of stuff about Insulin pens. Let me try "slider digitizer advantage stability".] Oops, there's my first impressions. OK, maybe not many people have realized the advantage of slider+digitizer (although I have to hat-tip Lisa Gade who's also picked up on it in her review at mobiletechreview.
Here's a video showing stability and digitizer usage to make it easier to understand.
Before I go into performance testing I want to talk in general about the Sony Vaio Duo 11. It's the coolest Core-based laptop I've ever had. It looks and feels high-quality and when I took it into a conference recently I almost didn't have the courage to open it for fear of raised eyebrows. It feels great when you pop it open though. It feels great when you've got the pen in one hand and you're touching the interface with the other. It can get, after practice, extremely fast and productive. The digitizer re-animates those mouse-over menus that are lost with the finger and completes the tablet-based web experience.
I love the ports on the Vaio Duo. It's a perfect combination for me although I understand a Display Port connection would be preferred over VGA+HDMI for some people. (As I work across a lot of monitors and projectors, the combo works better for me.) Gigabit Ethernet is there for conference press-room uploading and home-based desktop activity with the Vaio connected to external screen and keyboard. The back-lit keyboard on the Vaio is something I miss as I type at 11pm on this Lenovo Yoga 13 and there's something magical about the clarity, contrast ratio and punch of the screen.
The speakers are good, the efficiency is good and it's quiet and cool. As a tablet it's the best Core-based convertible I've tested so far although this needs some perspective. It makes a horrible casual tablet. Sharp edges, heavy-weight, large lever effects and thickness means it's just useless for occasional tablet use. Who wants to wait even 5 seconds for a tablet to turn on?
Let's talk about the other negative points of the Sony Vaio Duo 11.
Efficient it is. Long battery life it doesn't have. Sony have done a great job making the Duo get as much out of the battery as possible but it's a tiny battery and you'll need to think in terms of 3-4 hours usage per charge. There's a $120 (and additional weight) solution to this problem in the chargeable extended battery which will double the battery life, and store the digitizer pen but that only adds more cost to the already expensive price. It also highlights that the digitizer does not have a garage on the unit. I  haven't seen the digitizer for the Sony Vaio Duo for a few days to be honest because it's somewhere in my studio and I can't be bothered to go and get it. That's a problem.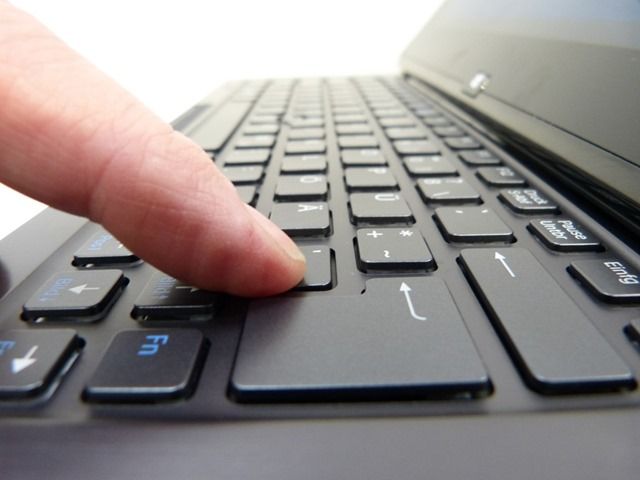 Keyboard: It's poor for long-term typing.
I can summarize by saying that it's a 2-paragraph keyboard. After that point you start to feel the effects of the smaller keys. A higher level of concentration involved in using it. The same applies to the optical mouse trackpoint. That would have been so much better as a physical trackpoint. I appreciate it's given more space to the keyboard and that it's the best that can be done in the thickness and space available but at the end of the day, it's not there for extended periods of writing. That might be OK for many though, especially as the slider design snaps into use very quickly as a laptop so responding in detail to emails that you're reading in tablet mode is a reasonable experience.
In terms of performance, Sony have done a good job in letting the Core i5 processor in this test device do as much as it can and still keeping noise to a minimum. Silent working is possible too.
Have I seen any other issues? No, although I have a suspicion that the unit sometimes turns on in a bag. Is the exposed Windows button bringing it out of sleep perhaps?
Before I go into performance testing (although you can skip this bit if you've already ready performance reports of other good Core i5 Ultrabooks!) let me say that I really think the Sony Vaio Duo is a special device. It's the best laptop I've ever had on the arm of a chair (due to stability) and it's the first Ultrabook convertible I've used where the digtiizer is really usable, fun and accurate (due again to stability.) It looks fantastic and I felt proud to be using it while I was out and about. It started conversations and among my family and friends it created a response far better than the usual polite feedback. People asked about the price. My daughter wants one. I hate to be honest with myself and say that it doesn't fit my requirements. It's like saying 'no' to something you're allergic to, but want!
Performance Tests.
I'm not going to highlight a complete set of performance tests here as we're dealing with a Core i5 Ultrabook at the top of it's class and if you've read just a single other review of an Ultrabook in the last year, you'll already have an idea of what I mean. As always, office-style working is no problem, video playback is smooth and powerful enough for even high bitrate full-HD video cameras. 1080p video editing is possible, and even a bit faster than other solutions due to the very fast SSD.  As for gaming, you'll get some pleasure out of it but if that's your focus, STOP! WAIT for the next generation CPU Haswell which, for a small additional price naturally, will double the 3D performance of most games taking it from borderline, to comfortable for anything but the latest 3D games. Again, if you're looking to play games on an Ultrabook, wait until July. In September/Oct you'll have a good choice and some better pricing too.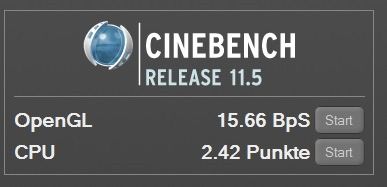 Cinebench scores are up there with the best we've seen.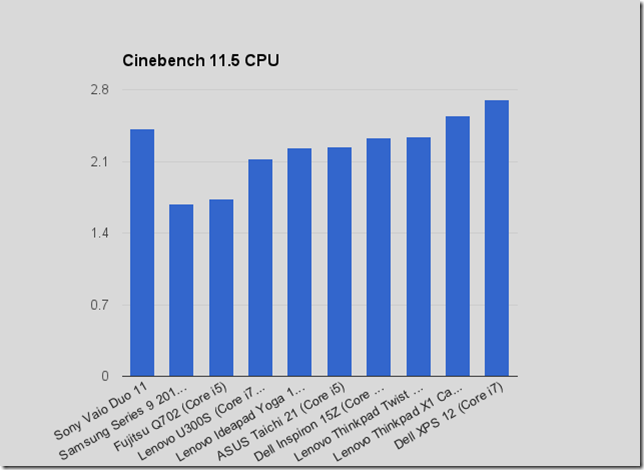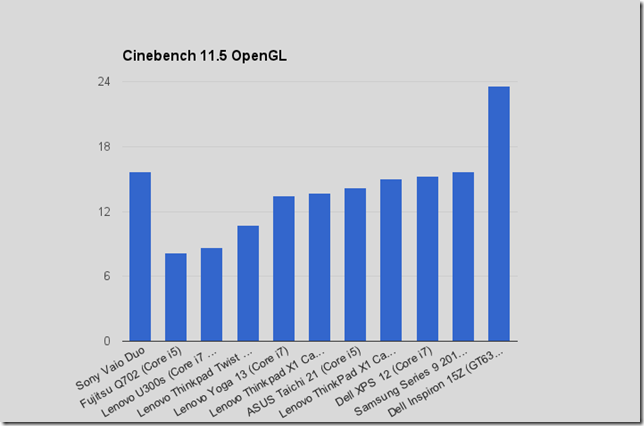 As for SSD, there's little scope for improvement with current technology. This is really up there with the best SSDs we've tested.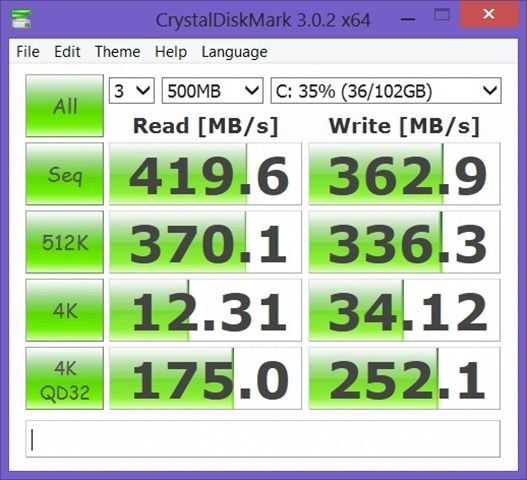 Battery Life.
As mentioned before, the Sony Vaio Duo 11 is efficient but has a small battery.  39Wh is down below what we'd normally recommend for a productivity device and battery life fits in with the general rule for Ultrabooks. Wh divided by 10 = battery life in hrs. Powercfg (a windows a tool that continuously monitors battery capacity) reports an average 3.75hrs battery life with the minimum being 2.75hrs and the maximum being 4.4hrs.
Sony have an interesting accessory for the Vaio Duo 11 that needs to be taken into account though.  The Vaio Dup 11 Sheet Battery (VGPBPSC31) offers an interesting solution. It clips onto the base of the Vaio to provide double the battery life and includes a storage slot for the digitizer. At $150 it is not cheap but it does include its own charging system and power cord to give you some real flexibility.  The weight and size specification is not shown on the Sony site (here) but expect at least 200gm in weight and 20mm max height increase.  It's a flexible option, but not cheap and not ultra-thin.
Issues and notes
Attempting to open the Duo from the wrong side. With force, this could damage the hinge mechanism.
No built-in stowage for Digitizer pen means you don't always have it with you.
Sound quality reasonable
Vaio Gesture Control is a hand gesture recognition program. I tested it briefly and failed to get anything useful out of it. Accuracy seems very fuzzy and touchscreen seems faster and more reliable for the small set of gestures that only work in certain programs.
Vaio Update worked without any problems to update the Duo 11 to the latest state.
Summary
The Sony Vaio Duo 11 is a well thought-out slider-style Ultrabook Convertible that makes the most of its stable base because this is one of the best digitizer-capable devices we've tested and that includes going back to some of the smaller TabletPCs of earlier years. The form-factor lends itself well to desktop digitizing in 'easel' mode.
The keyboard needs to be highlighted as a limitation. It's a two-paragraph keyboard because after that it gets stressful and less productive. Also affecting long-term productivity is the relatively small battery capacity and battery life. Cost is also something to consider.
If you're looking to replace an older desktop with something that can perform all day with an external keyboard, mouse and screen and is ready to offer consumption and web duties in other places then take a closer look. The Vaio Duo 11 is lightweight, fast, quiet and extremely stylish. If you do buy one and have never used a digitizer, take time to learn how to use it because it's fun, quick and flexible.
Thanks to Intel Germany for the loan of the Sony Vaio Duo 11.
[embedsite height=720px src=http://ultrabooknews.com/pullin/productdetails-pullin-generic.php?id=944]