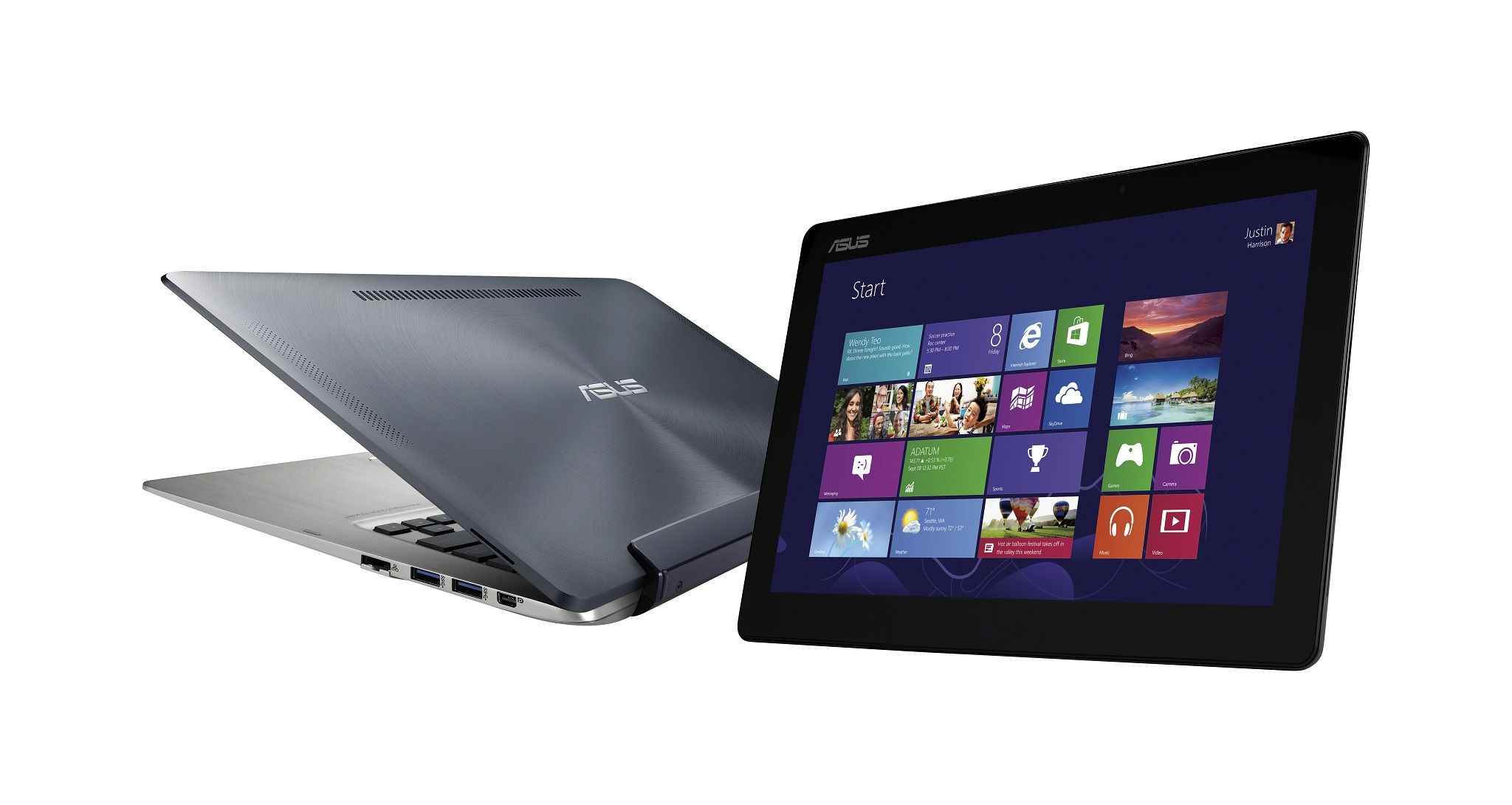 The Asus Transformer Book is slowly trickling out into the wild and UltrabookReview.com have got their hands on one and have posted both a video and extensive written review of the elusive UltraBook which should help ease the wait till it hits retail in adequate quantities.
UltraBookReview states the review model was actually a press sample device but that it should still be representative of final retail models and it comes packed with all the advertised goodies on board like a full HD 13.3″ screen,  128GB SSD on the tablet and 500GB HDD on the dock, 4GB RAM, backlit keyboard with extra battery, 2x USB 3.0 ports, SD card slot, mini Displayport and Ethernet port powered by a Core i7 Intel CPU.
The review covers the base features and performance of the device very well and does a particularly good job of examining the battery performance as well as covering potential issues with the docking mechanism and overall gives a good insight into the device and should be useful for anyone considering a purchase although with availability figures extending well into the future, we wonder if ASUS is now waiting for Haswell in June.
Anyone spotted real, large-stock availability in their area?