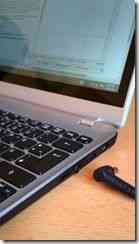 This post is both a keyboard test and a power test for the AMD A6-1450 Temash-based Acer V5 122P. I'm currently typing on the Acer Aspire V5 in Windows Live Writer and will be writing for about 10 minutes with the system in a low-power state. The energy saving power profile is keeping the CPU clock down to 1Ghz max and with a 50% screen brightness, WiFi off, keyboard backlight off and Perfmon running in the background I should be able to see just how long a typist could get out of this sub-notebook. It's a test I did on the Samsung Series 5 recently and it's a great one to see just how much 'background' power is used in a system. On the Samsung Series 5 Ultrabook test I saw an average system power usage of 6.4 Watts. Are AMD Temash products going to be better than that and good enough for some Ultra-Mobile products? Let's find out.
As I glance over to the power meter while I type I'm seeing an average power drain of 5.7W. In a previous, idle, test I saw 5.2W idle drain with Wi-Fi on and the screen set to 50% as I have it here.
Here are a few other test figures.
System idle (screen minimum): 4.14W
Screen off: 4.0W (lowest idle drain)
Screen 100%: 5.1W
Keyboard backlight adds about 1W to system drain which is more than I had expected.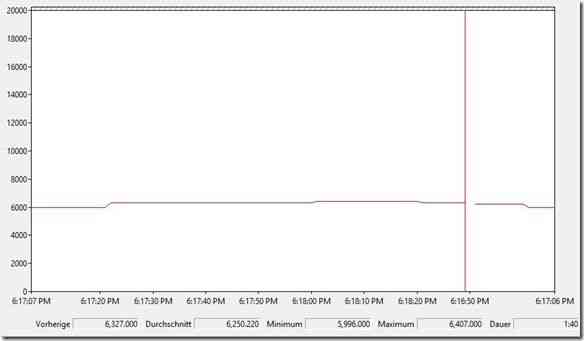 The fan has just started to run but the system is completely cool to the touch. System power usage has just gone up to 6.3W.
This sort of background drain when idle with screen-on is just not good enough for highly mobile, long battery life tablets unfortunately.
Clovertrail mainboards have reduced background power to near-zero, Haswell mainboards will do that in the near future. BayTrail too. Without this fine-grained power control, AMD won't be able to compete in the long battery-life tablet space with Temash although it does provide a nice level of computing power for the power used.
AMD Temash has been highlighted as a Windows 8 tablet platform. Unfortunately, like the Y-series Core processors at similar power  and performance rates, these traditional style PC processors don't have the fine-grain power control to compete. Temash is better positioned as a next-gen Netbook platform than a tablet platform in my opinion.
So, after 12 minutes typing the average power utilization shown is 6.3W which is no better than a good Ultrabook in terms of system efficiency. With WiFi turned on you should expect a minimum of 0.5W additional power usage and due to background tasks that go active once the Internet is connected, regular peaks in CPU and disk usage. Up to 5hrs typing from the built-in battery is possible but the average user is likely to see that figure drop to 4hrs or less if Internet is connected.
The Temash platform is available in a 2-Core version (AMD A4) that can be put into a fanless design. That's nice, but the processing power available there would be like Clovertrail not quite enough for a good Windows 8 experience.
What we need is AMD A6-1450 processing power with a Clovertrail power envelope something Intel's BayTrail promises later this year.