It's Friday and you're sitting at work daydreaming about your next Laptop. Touch, Windows 8, light, stylish, fast and powerful coming to mind? Here are three Ultrabooks to think carefully about. I've chosen each one for a different main usage scenario. 'Getting Things Done' , 'Getting Entertained' and 'Getting Moving'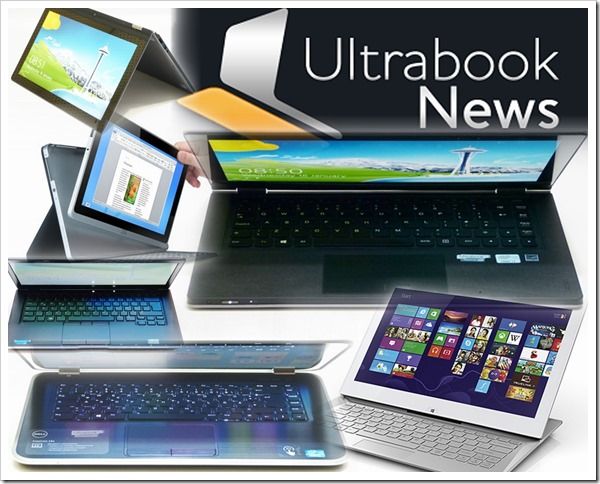 An Ultrabook for Getting Things Done
Your focus is KVM – Keyboard, Video and Mouse. You need that working fascia to be as stress-free and error-free as possible. You need a solid dual-band WiFi module, good screen real estate and quality build. A good selection of ports is critical. You don't need the longest battery life. Touch is not high on your list and weight is not a critical factor.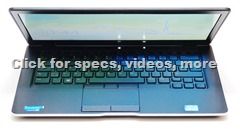 The Dell 6430U starts at $899 but it's not until you get into the $1300-range that you can grab the 1600×900 models with 60Wh battery. It's our favorite productivity Ultrabook so keep a look out for offers on the Dell USA (UK, DE) sites. We're reviewing the Dell Latitude 6430u right now. Our first impressions are here.
Alternative: Lenovo X1 Carbon.
An Ultrabook for Getting Entertained
You want to have some fun with games, films and music? A punchy screen, good speakers, lots of storage and graphics to support some gaming will be important. You'll be plugged in most of the time and might even have an external screen, speakers, keyboard, mouse and joystick.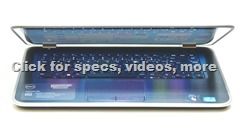 We enjoyed the Dell Inspiron 15Z. [Review.] The less-than-exciting 1366×768 screen resolution can be an advantage for pushing up some gaming frame rates and is good enough for DVDs, the keyboard was good, speakers were good, there's an NVidia GPU and a DVD drive too. As a dorm-room Ultrabook it would work well as a desktop with an external screen. It's not the lightest to be carrying around campus or city though. $839 buys you a Core i5, 500GB, 8GB RAM, Nvidia GT630M version. [Amazon.com] For something a little lighter, check out the ASUS Zenbook UX32VD which targets the same audience.
An Ultrabook for Getting Moving
Battery life, weight, SSD and screen brightness are important but you won't want to accept a poor keyboard and mouse experience. Gaming is not on the list but connectivity is. A strong dual-channel WiFi is a must and a 3G option would add to the usability.
11.6" Ultrabooks are mobile but rarely have good battery life, apart from one, the Sony Vaio Duo [review] which has a flexible snap-on power-pack option. Having said that, if you need to write more than a couple of paragraphs the keyboard is a little weak. In 13.3" range the choice is better but the sizes and weights go up.  Costs are high in this sector too because to get the best 13.3" mobility you need great design and top-of-the range components. Touch can be an advantage in this area too so we've chosen the flexible Lenovo Yoga 13 which offers good battery life and touch in a quality package although WiFi is only single-band. Our review here. Amazon.com price at the moment is $989 If you can go without touch the weights are slightly less.  The ASUS UX31A-DH51 is worth looking at for example. The Lenovo Twist comes with a hard drive but can be easily upgraded. It's also worth checking out.
As always, these are our suggestions of the day and if you've got feedback or questions feel free to join-in below.