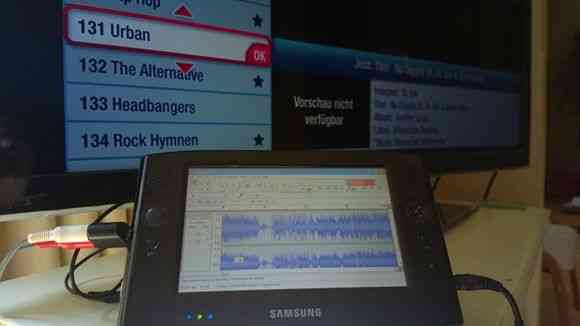 My Samsung Q1b, a 2007-era ultra mobile PC based on a VIA C7 CPU and including 3G was one of my most mobile UMPCs. I used it, without plugging it in to mains power, for 10 days. This 7-inch 800×480 resistive touch-screen PC weighing 770gm and including just 512MB of RAM and a 40GB hard drive cost me over €1100. Battery life was around 3hrs. Today I found another use for it as an analogue audio recorder.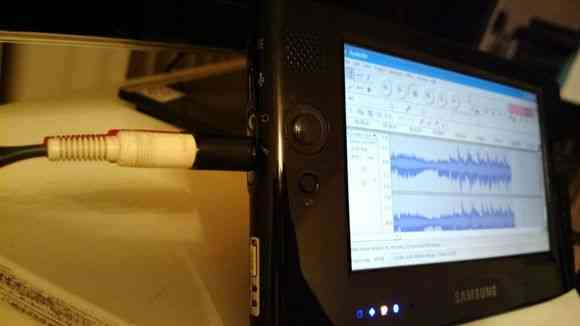 After trying 5 different laptops, a tablet PC and a USB audio device I finally found out that the Q1b has stereo line-in recording capability via the mic-in port. All the other devices I tested had mono inputs. A quick download of Audacity and I was recording some cable radio for in-car use during a multi-country trip at the weekend.
Going back to using XP was a shock and having to use the pen on an 800×480 screen was very awkward. The Tablet Input Panel felt basic in comparison with what we've got today but there were a few surprises. Firefox was still fast, accessing network drives not a problem and Audacity (an older version I had installed) was working fine.
Crystalmark scores were around 12K for this ultra mobile PC compared to around 50K for the latest Atom tablets but the 'low' performance is more than enough for this audio task.
I wouldn't recommend anyone buy one of these at all but it goes to show that there are unique features in every device and some that you just have to keep a hold of.
Do you have an old PC you're still using because it has a unique feature that you just can't find anywhere else?