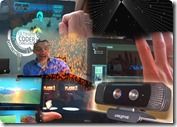 You saw the Creative 3D camera used in the Ultimate Coder challenge earlier this year and you probably heard that it's going to be available as the Senz3D consumer product but there's more going on. Intel expects depth sensors to be built into PCs by late 2014 and Intel Capital is putting $100 Million into the arena.
Announced on 4th June, the Intel Capital Experiences and Perceptual Computing Fund has been created to invest in companies and technologies working in this space over the next 2-3 years. They've already invested in companies like 4Tiitoo and Tobii (demo) for technologies that are already hitting AIO and Ultrabook products.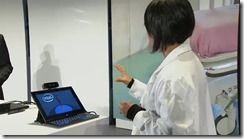 The Intel Capital Experiences and Perceptual Computing Fund will complement the existing Intel Capital Ultrabook Fund. Intel Capital has invested a significant portion of the $300-million Ultrabook Fund in innovative system component technologies in areas such as audio, touch, battery, display, sensor and wireless connectivity to make Intel-based computing devices thinner, lighter, more secure and responsive.
Targeted at accelerating the development of software and applications .
Areas of interest are touch applications, imaging gesture, voice and emotion sensing and biometrics so you can expect the fund managers to be looking carefully at the Perceptual Computing Challenge entrants. Fancy moving your software company into this area? If you're not already participating in the competition you've got about 10 days to get your submission in. Booking your tickets for IDF13 and setting up some meetings might be a good idea too.
More resources…
Source: Intel