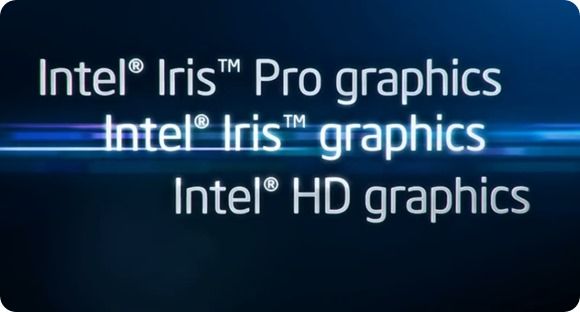 It's going to be a confusing year for Ultrabook graphics as Haswell feeds-in. Not only are we still seeing sales of Sandy Bridge 2nd-gen Core-based Ultrabooks [can we take these out of the Ultrabook arena please, Intel?] but the new 4th-Gen Ultrabooks will be coming with a wider range of GPU options than ever before. HD 4200, HD 4400, HD 5000 and HD 5100 (Intel Iris) GPUs are listed. Today we get the first indicators of performance on the HD4xxx range with HD5xxxx performance indicators likely in the next 24hrs thanks to a new Apple MacBook Air that was launched yesterday.
It's the HD4000-range that has surprised us. Back in September Intel led us to believe that all Ultrabooks would come with 'dual-slice' graphics (HD5xxx-series) but it's not the case as the new Acer S7 Ultrabook proves. The Sony Vaio Duo 13 and Toshiba Z10T are two other devices (arguably not Ultrabooks though) that are getting an HD4xxx option. The Lifebook UH90 is another.
The Acer S7 with Intel Core i7-4500U has been tested by Anandtech. The Sony Vaio Pro 11 (with the same processor) has been tested by Laptopmag.
| | | | |
| --- | --- | --- | --- |
| Test | Acer S7 (HD4400) | Vaio Pro 11 (HD4400) | Our Ivy Bridge Average |
| Cinebench OpenGL | na | 14 | 14.2 |
| 3DMark 11 | na | 647 | na |
| 3DMark06 | 5691 | na | 4323 |
The HD4400 uses a similar architecture to Ivy Bridges HD4000 and a max clock of 1Ghz (*1.1Ghz in the Core i7 processors) so it's no surprise that performance results are in the Ivy-Bridge class. Anand comments: "Intel's HD 4400 takes half a step forward, but it doesn't dramatically change the playability of games that HD 4000 couldn't run well." Add the fact that the CPU performance isn't greatly improved over Ivy Bridge and what have you got? We all expect performance improvements in updated processor platforms but in this case, Ultrabook-category processors that include HD4xxx graphics are focused purely on longer battery life, smaller mainboard footprint and lower TDP for 'tighter' designs. Those battery life improvements are huge though so don't ignore it.
As for HD5000 graphics we've got readers here that have ordered the Sony Vaio Duo 13 with the HD5000 option. [Keep us posted, Matt!] and we'll have a fresh data-point soon when people start testing the HD5000 GPU on the new Apple MacBook Air 11 and 13 with Core i5-4250U (that are offering up to 9hrs web-working on a 35Wh battery and 12 hours on a 50Wh battery.)
HD5100 Intel Iris graphics (in a 28W TDP package) will be available on processors such as the Core i3-4158UCore-i5 4288U, Core i5-4258U and Core i7-4558U later in the year.