Fujitsu has introduced the Lifebook UH90 Ultrabook which comes with a Haswell processor, is 15.5mm thick, has a gorgeous red finish and features a stunning 3200 x 1800 screen resolution.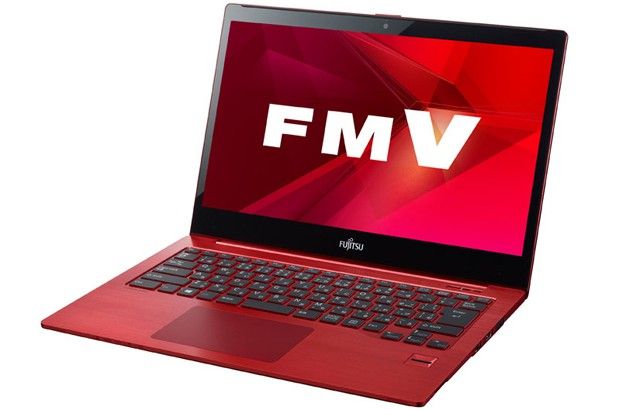 The UH90's centerpiece of course is its screen, with its heady resolution of 3200 x 1800  providing a pixel density of 262ppi but Fujitsu also has another trick up their sleeves by managing to squeeze the 14″ IGZO touchscreen display into a chassis that is about the same as for a 13″ model. Fujitsu also adds what it calls "Super Glide Coating" to the display for a better touch experience with Windows 8.
Along with the display enhancements the UH90 also has a 1.6GHz Core i5-4200U Haswell processor with Intel HD 4400 graphics and a 500Gb hybrid drive with solid state cache, and with a thickness of only 15.5mm Fujitsu claims this is the thinnest Ultrabook available.
Its expected to go on sale from June 28th in Japan but no word on availability in other regions.