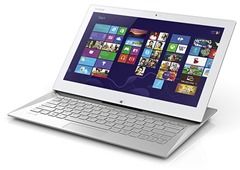 We've already heard that all Ultrabooks based on 4th-Gen Core (Haswell) will have to have WiDi capability and touchscreens but PCWorld have just published some more details from Intel.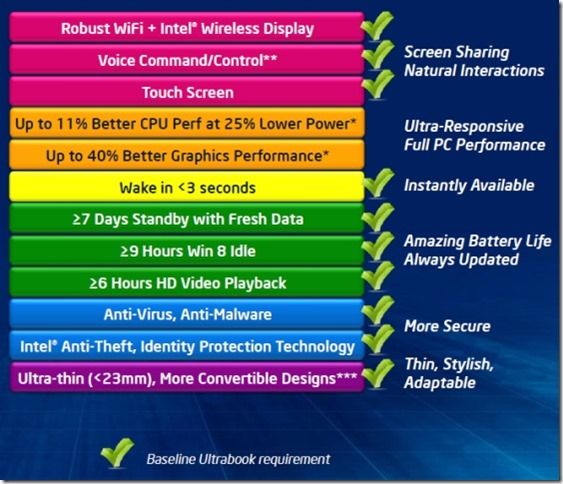 Ultrabook (3rd Gen) Requirements:
Max thickness 23mm (was 19mm for pure laptops)
Must be hardware ready for voice command. (We assume array microphones for beam forming or noise cancelation)
6 hours of HD video playback
9 hours Windows 8 idling time
Wake from sleep in three seconds
WiDi support
Touchscreen
Antivirus and antimalware software to be preinstalled. Identity Protection Technology support.
It's a strange set of requirements but we suspect it's just the public face of the requirements that are given to manufacturers. Having said that, surely they could put their foot down on 1366×768 screens now?
Note that Connected Standby Ultrabooks will have to have the OS on an SSD due to Microsoft's requirements. USB3.0 is a given as the controller is built into the chipset. WiDi support means either an Intel Ethernet module or one using the licensed technology. Broadcom is the only third party we know of that has licensed WiDi so far.