If you're using your laptop primarily to 'get things done' then you'll have a couple of things at the top of your wish list. Large screen, perfect working fascia and battery life; You'll probably also be prepared to take a hit on style or even weight for the right product. The Lenovo Thinkpad S531 could be just what you're looking for. A 9hr, 15" laptop with the Thinkpad KWM fascia and Ultrabook advantage. One thing to be aware of though is that this 'new' Ultrabook is based on older standards.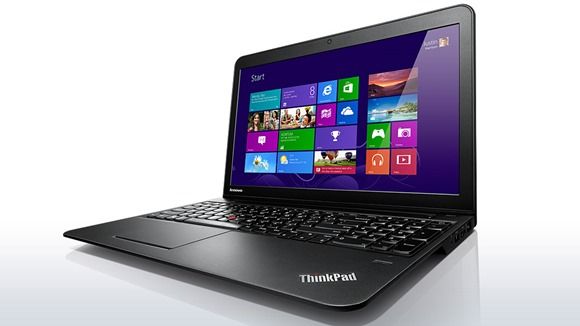 Lenovo have just launched the Thinkpad S531, put up a few product pages (EN, DE) and promised that it's coming soon. Reports indicate a UK starting price of £575 exclusive UK VAT (nearly 700 pounds inclusive of sales tax.)
Because it's got a 62.8Wh module inside, battery life isn't going to be a problem. Lenovo say it's good for up to 9hrs but there's a potential battery life issue here because it's based on a current Ivy-Bridge CPU and not the 4th-generation Haswell which would offer much more battery life. It's also the reason that Lenovo appear to be able to offer this new Ultrabook without a touchscreen. Anything with Haswell needs to have touch. Obviously there's the possibility of Haswell and touch in an update at some point in the future.
An mSATA SSD is included alongside a 2.5" drive that can be SSD or HDD and the WiFi and memory slot (one) are accessible, along with the drive, by removing the back panel.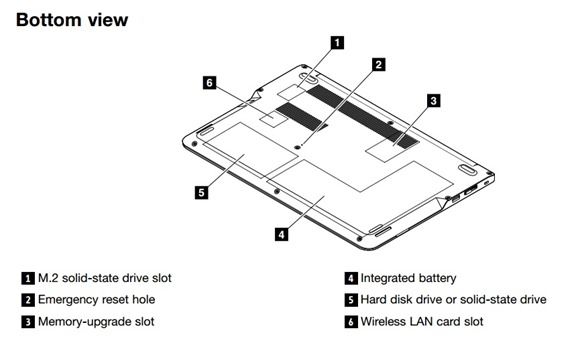 You've got a OneLink connector for Lenovo docking stations, 2 USB3.0 ports, an HDMI connector, RJ45 Ethernet port, SD /4-in-1 card reader and a headset port along with microphone array, 'low-light' camera and JBL speakers. There's no DisplayPort.
Fingerprint reader is an option as is an HD screen. WiDi is included which means it's probably running a Broadcom or Intel Centrino WiFi/BT module.
At 2.29kg (over 5lbs) this isn't the lightest 15" Ultrabook but if you're looking for the possibility of a big SSD along with a big HD screen, the Thinkpad S531 should be on your list.