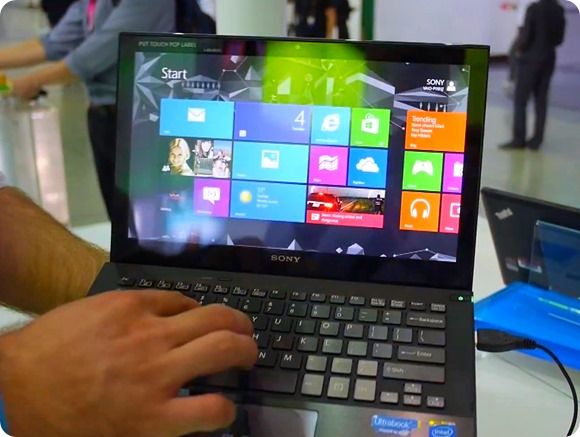 4th-Gen Intel Core increases efficiency which reduces the need for large heatsinks, fans and even large battery modules. The new SoC available for Ultrabooks also reduces mainboard size so what you end up with is the possibility to make something like this. The Sony Vaio Pro 11 weighs under 1KG and looks amazingly think for a touchscreen Ultrabook. Details and video below.
The only information we have is from a German video by Techhive but don't worry, we've got you covered with the translation of details given in the video.
11-inch Full-HD Touchscreen
4th-Gen Intel Core (Haswell)
HDMI, USB3.0 (X2), Headset port, SD card slot
NFC
Extended Slate battery connector
One can only speculated on battery life right now. Assuming a small 30Wh battery, you could be looking at 5hrs of working life given the Haswell advantages known to date.
The German-language video is below. English-language video now below.