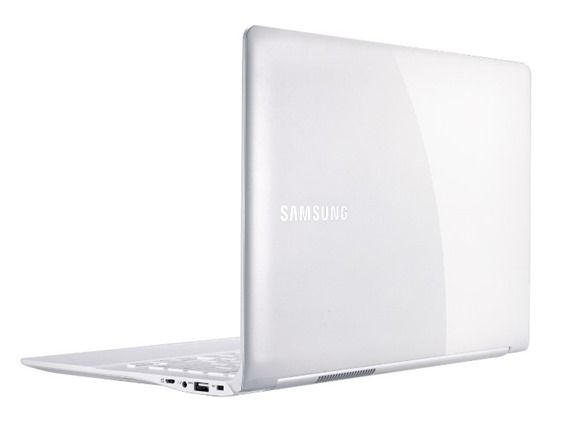 We were all waiting for the evolution of the Samsung Series 9 and so here it is and it includes both Intel and AMD/ The Samsung ATIV Book 9 Plus and Samsung ATIV book 9 Lite.
As you can see the design is close (if not the same) as the existing Samsung Series 9.  There's a 13.3" screen (QHD+ 3200×1800) running Windows 8 on a Intel Core i5-4200U (GMA 4400 graphics) or AMD A6 quad-core. 4GB of RAM and 128GB of SSD are also being announced.
More information …
Samsung Book 9 Plus
Thickness: 13.6mm
Weight: 1.39KG
12 hours battery life
QHD+ resolution (3200×1800)
Samsung Side Sync (smartphone screen sync/share)
Book 9 lite.
Weight: 1.44KG
AMD A6 Quad Core
Via Notebookitalia. Additional information from Samsung.