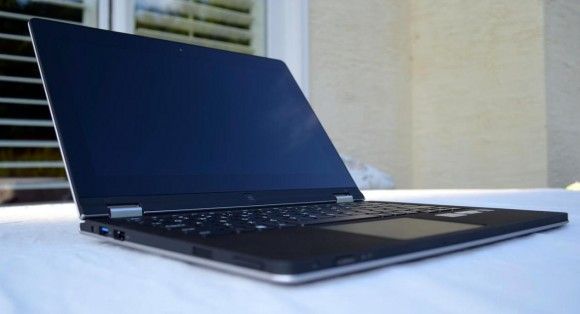 The Lenovo Yoga 11S Ultrabook convertible is an 11.6-inch version of the Yoga 13, with one important difference — it's running an Ivy Bridge '1.5' processor, the Intel Core i7-3689Y. This new processor was created by Intel to meet the demand for small Windows tablets ahead of the Haswell launch. We've got the Yoga 11S on hand and will be putting it through the paces over the next few weeks. For now we've got our initial impressions and photos for your perusal.
The Ivy Bridge 'Y' processors are based on the same architecture as the 'U' processors found in most other Ultrabooks, but they're tuned for a lower max TDP — 13 W vs. 17 W, a 24% decrease in power. Intel also includes a new spec for the Y processor, 'Scenario Design Power (SDP)' which they set a 7 W for the Y processors.
Scenario Design Power (SDP) is an additional thermal reference point meant to represent mainstream touch-first usages. It balances performance and mobility across PC and tablet workloads to extend capabilities into thin, thermally-constrained designs.
What this means is that they expect OEMs integrating this product into tablet or convertible style devices should design for 7 W during tablet usage, but the unit is capable of scaling up to 13 W for those high-power desktop scenarios.
What this all means is that we should expect to see better power efficiency over U processors, though battery life may not increase if the OEM decides to use a smaller battery for weight and size considerations. We'll be sure to check out how the Y processor affect battery life in our full review coming soon.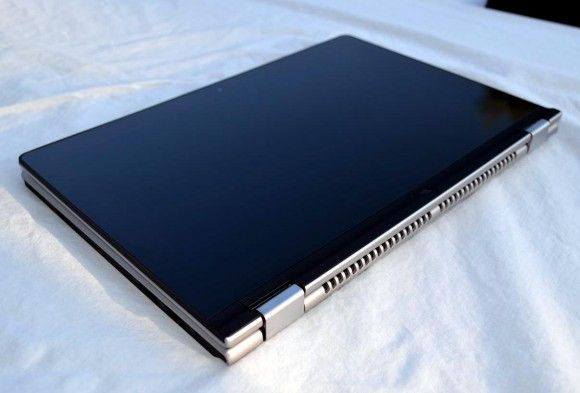 If you don't know by now, the Yoga 11S' convertible trick is that the screen folds all the way back with a patented hinge until you have just the screen on the back. You can see Chippy demonstrate that here with its 13-inch brethren. It's quick and easy for the most part if the screen is open, but trying to flip it back from completely closed is sort of awkward because there's no good place to grab it. I'm wishing Lenovo would have left a little thumb notch in place to assist in the initial prying open.
Given that the unit can be had starting at $529 (correction $799), I'm really pleased with the build quality thus far. Most of the unit is made with soft coated plastic materials and I quite like the feel of it. The keyboard deck has what appears at first as a black brushed aluminum, but upon touching it you realize that it's a soft textured plastic. The word plastic sounds cheap and doesn't really do justice to the feel — it's quite satisfying, to me anyway.
The display has excellent viewing angles which great to see as I ran into the opposite with the Gigabyte U2142 which hurt the tablet experience. 1366×768 resolution can be a groan. Some Photoshop work left me wanting much more, though anything above 1600×900 would probably be too high on 11.6-inches. The bezel is pretty wide which can be bothersome, but it turns out to be a necessity for tablet mode — you need a place to grab the unit without touching the screen.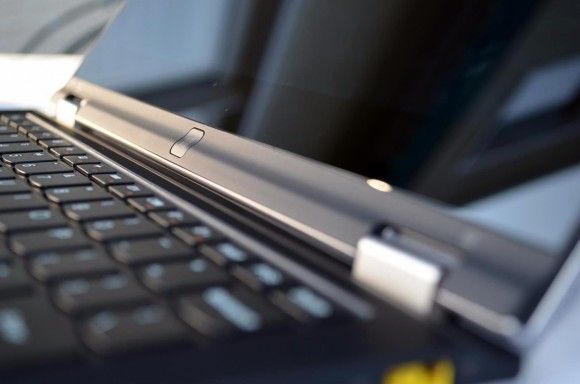 For some reason — maybe it's the size — the keyboard feels incredibly speedy. Very satisfying.
There's more testing to come and a detailed account of the unit's strengths and weaknesses in the coming review. Stay tuned.