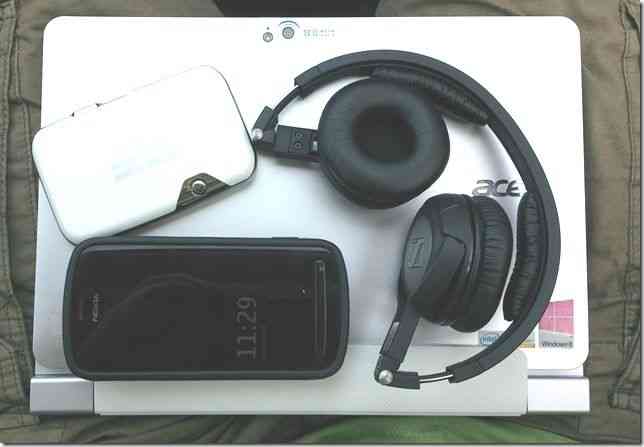 Trade shows, conferences and holidays are always a good challenge for ultra-mobile devices and on my family holiday this year I decided to take just three key bits of computing kit. The Nokia 808, a MiFi unit and an Acer W510 Windows 8 detachable. Total cost is under $1000. Total weight, about 1.5KG.
The idea was to enable everything in as many scenarios as possible but to accept the trade-off that it might not be as fast as some dedicated solutions. After 4 days on my first charge, I'm 100% happy with the kit. It might not be the trendiest, but it's got practically every base covered. Read-on for 'what I did on my holiday' and a detailed battery life analysis.
Firstly, a list of what I've been up to.
Nokia 808
Navigation Nokia Maps is still my number one choice. Offline downloadable maps with POI backed-up with online traffic and additional POI databases. Head-to-head with a Google Maps solution it was a clear winner. providing better rerouting, clearer instructions, overspeeding alerts and camera alerts. The Nokia 808 screen is bright enough to use on a sunny dashboard too.
MP3 player Nokia 808 has plenty of storage space (32Gb built-in) and a good Bluetooth stack that links the car and BT headset with the good quality audio player app.
Camera I say no more except that I have no desire to bring a dedicated camera with me. HD videos are also excellent.
Mail, RSS, Tweets, Facebook, Web. Simple built-in apps that do the job well if you're only looking for basic functions and don't need the speed.
Acer W510
This  full Windows 8 PC gives access to any applications I need for work including a quality browser, my Live Writer (blogging) app, SSH etc.
Windows 8 Modern UI apps Mail, Tweetro+, Internet Explorer, Bing News, Nextgen Reader, Kindle, Music, TuneIn, SkyDrive
Full keyboard with additional built-in battery.
Huge 10+hrs battery life with no need to turn off, background updating and instant-on.
The Acer W510 is priced at $578 (64GB with Dock) in the USA. Our W510 information page is here.
The MiFi is here because I like  its flexibility and quality. You can put the MiFi outside a window to get better 3G reception while WiFi is used to connect to the device indoors. It's that extra 3G reception that could make all the difference in fringe areas.
Update: It's only because of the MiFi that I have 3G connectivity in the holiday accommodation this week. Indoors, the MiFi is offering terrible EDGE speeds. By placing the MiFi outdoors I have 3G speeds, indoors. It's the difference between unusable and usable.
The Senheisser PX210BT  headphones are excellent closed-back BT headphones with micro-USB charging. I haven't used them at all during the trip but they're still worth taking. They're not really part of this test.
Battery Life and usage.
If you haven't used a Clovertrail-based Windows 8 device, you haven't used the most efficient Windows 8 device platform on the planet. Clovertrail and Windows 8 offers iPad-like in-use battery drain, sub-1W idle and Connected Standby which means it acts like a smartphone if the screen is off. [Windows 8 desktop is put to sleep but the Windows 8 apps continue to use the system in a very controlled and efficient way.] All this efficiency is the reason that I've had 4 days of usage without turning the Acer W510 off. I rebooted once to fix a problem but other than that the W510 has been on for 4 days.
Being 'on' doesn't mean it's been in use all the time. I'm on holiday and I'm not taking the W510 everywhere with me (although it's in the backpack on most occasions, just in case.) I've been using it for email, Twitter, Facebook, News and RSS feed reading, both on and offline. (I'm offline as I write this, for example.) An overview of my Windows 8 app usage (over the past weeks mostly while I've been on holiday) looks like this.
Ah yes, I almost forgot the Weather and Video apps. Video has been used in our holiday accommodation (I estimate 15hrs or more video playback via the Windows 8 Video application) and Weather has been important as we plan the week. Note the metered-connection stats. You can set any connection to be a 'metered' connection which means certain things don't work over it. For example, Windows Update. Windows 8 apps may ask for permission to do certain things over metered connections too. The overall effect is for lower bandwidth usage which is energy saving…unless you have an app like Bing News which will only update its offline content on a non-metered connection. A little thought is required but I advise you to think about metered interface usage when battery life is critical, even if data is unlimited. [In Windows 8, a long press on the interface in the Windows 8 interface list will show you the option. You can also enable data usage stats here.]
In addition to the Windows 8 aps (which I would truly miss if they weren't there) I've been using Live Writer. This blog (about 1500 words) was so much easier than on any 'pad' I've used and that incudes the Android transformer models. Having multiple windows, a rich cut-and-paste capability, in-app image editing, multi-language spell checking are just a few of the things you could be without with other platforms. Good network diagnostics and full USB host capability are just a few other features that come in handy for some of us.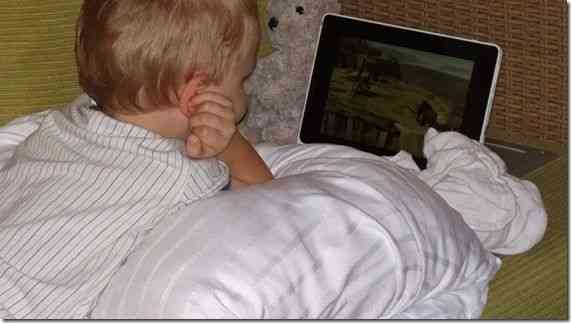 The Acer W510 is priced at $578 (64GB with Dock) in the USA. Our W510 information page is here.
A 10-inch Windows tablet with keyboard dock is a good compromise for travelling. The 10-inch tablet is light enough that it's no problem to use it for reading in hour-long stretches. The W510 has a great screen too which makes it useable in bright daylight. The Amazon Kindle app could be a bit better in terms of quality though.
Usage details

Over a period of 96hrs from the 3rd August the Acer W510 was never turned off. The W510 was active (screen on, Windows desktop active) for over 10hrs. (5% battery remains) at all other times the device was in Connected Standby mode. Most of that time was with Airplane Mode turned on. Windows 'powercfg' report shows an average 1% drain for every 4hrs in Connected Standby mode over 4 days. (About 400hrs in connected standby / instant on mode WiFi off)
10hrs on a full charge doesn't sound too excessive until you consider that 10hrs consumed only 75% of the battery. The rest was consumed by Connected Standby. [There's a potentially good reason to shut down your Connected Standby device if you don't mind the 20 second boot time. 20% battery use is not insignificant. This applies to all 'always on' devices.] On a full charge the Acer W510 would have run for 14hrs on one charge. For the weight, screen size and processing power and flexibility, that's exceptional.

Problems
I had to buy a pre-paid SIM card from another provider as my existing card was only working at EDGE speeds. The 10 Euro T-mobile card comes pre configured for data. (10 Euro included credit  gives 10 days of 1-euro internet 'flat' to 200MB total) Setting it up required the use of someone else's phone to receive a confirmation code via SMS on the full-ie SIM card. My MiFi can't handle SMS and my Nokia 808 uses micro-SIM.
Yes, it's sometimes frustratingly slow…on the Nokia 808. If the 808 had exactly the same functionality but operated at 2X speed it would be perfect. The Acer W510, on the other hand, is as fast as you need in a casual setting and as I've had the mousepad fixed by Acer support recently, the keyboard and pad is working out well (for my fairly slim fingers.)
Of course I'd love to see some more apps, but not that many are truly needed. Mobile application snobs are going to hate the poor selection and sometimes weak feature-sets. There's no Instagram, What'sApp and other commonly used smartphone apps but if that's what you need, substitute the Nokia 808 for an 'app' phone (watch that camera though!) Having said that, Facebook updating and timeline reading works fine on the 'What's New' section of the Windows 8 People app once it's linked-up and you can, at a pinch, check Twitter the same way but I'd recommend Tweetro+ for a better control of that. Even the 'Metro' version of Internet Explorer is worth using. It's efficient and finger friendly. The one thing I wish I had was a faster image transfer system. Picking single images from the 808 to send to the W510 is time-consuming. NFC doesn't work (although bother devices have the feature.) Some sort of WiFi-based image sync would be way better although after I've finished this article I'll link up the USB cable and transfer everything.
I confess that I've had to charge the MiFi and the Nokia 808 every day. I'm making sure they're topped up although I guess it's only a 50% top-up on average. The Acer W511 contains 3G (for those looking to buy) or there's clearly an option to drop in an Android smartphone instead of a Nokia 808 and I'm sure that would appeal to many.
The Acer W510 is priced at $578 (64GB with Dock) in the USA. Our W510 information page is here.
Summary
The Acer W510 is highly portable ad highly flexible in terms of both software, hardware and usage scnarios. 14hrs battery life on one charge of a 2.8lb Windows 8 PC is exceptional and combined with the very low loss of battery in instant-on mode, flexible for quick usage without the fuss of booting or shutting down. The tablet, at 1.27lbs, is extremely usable. The base can even be used as a USB charger when not connected to the tablet. At this price, there's little that can compete as a holiday PC and although you'll need to bring the charger for a 7-day holiday, it's possible for weekenders to leave it at home.
I have three similar sized Windows 8 touch laptops, one of which is also a detachable, and a couple of long battery life Ultrabooks in my 'collection' at home but the Acer W510 is the perfect choice for travelling duties. Recommended.
Update: One more thing: It's fan-less. Cool and quiet goodness!