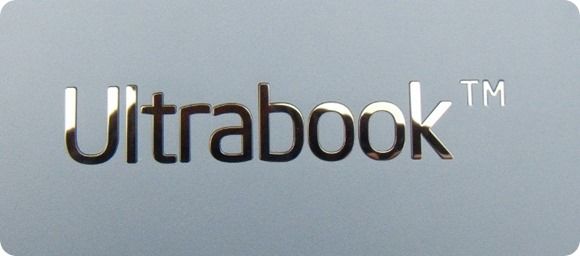 I'm very lucky to be one of the few people with a Haswell-based Ultrabook. There are even fewer people that have a Connected-Standby capable Haswell Ultrabook and when you add 3G, FullHD, NFC, GPS, HD5000 and a great looking build, you're talking about leading edge. What a shame this Ultrabook isn't available to buy. Developers will have access to it (I'm working on getting information as to how developers can get one) but end users will have to wait because this product has been made by Intel as a showcase and developer platform. I'm not a developer so I'm just going to tell you about how good, how well-rounded and complete this Ultrabook is. Let's hope manufacturers read this and that it influences their decisions in making their Ultrabooks. For others, this is your benchmark for a classic Ultrabook.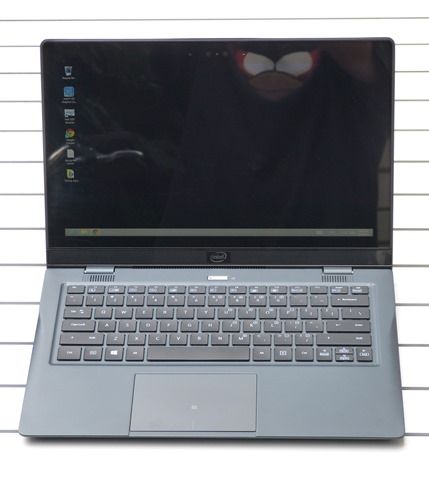 What do we want from our Ultrabook? Harris Beach has some answers…
KVM – Keyboard, video and mouse. It's the first thing you should check before any laptop purchase. If any of those three aspects don't match your working style then step away. The working fascia on Harris Beach is a peach. The backlit keyboard is easy to use, the mouse is smooth (and NFC-enabled) and the 1080p IPS touchscreen could only be better if you could detach it from the unit and use as a tablet. OK, it's not matte, I'll give you that.
WiFi – Next up is WiFi. A poor WiFi build is a deal breaker like no other. There's no place in the Ultrabook world for WiFi units that aren't supporting dual channel, dual frequency, dual antenna designs. Harris Beach appears to support 5Ghz in a dual-channel setup (300Mbps) but the reception is average. I see two antennas coming from the WiFi module but I feel there's scope for better performance here.
Performance – I've been using a top-class Ivy Bridge Ultrabook for about 10 months and it's a pleasure. It's my desktop now that I've got a few other Ultrabooks to tinker with but Harris Beach takes it a step further. Better graphics performance, faster SSD, improved CPU performance. This is a Core i5 though (Core i5-4350U) and 'only' runs an HD5000 GPU but try finding anything with HD 5100 graphics right now – it's impossible. For the time being, only a Core i7 version of Harris Beach would be better in the Ultrabook market. See below for more on performance.
Features
It's worth spending a little time on the features that are build-in here because it's built to be a playroom for developers. NFC is there (I can't get it to work with my Nokia 808, but then nothing seems to interoperate with that phone's NFC) GPS is quick and accurate.

That's exactly where I'm sitting as I write this. The Froscon conference in St Augustin, Nr Bonn, Germany.
In terms of other sensors, the system reports everything with the exception of screen orientation (which can be found using other sensor values – maybe there's a little bug in the software test I'm using here. The electronic compass seems very responsive.
Dual-array mics, stereo speakers (of reasonable quality), backlit keyboard, two USB 3.0 connectors, full SD card slot and micro HDMI provide the basics in terms of hard connections to the outside world.
3G is a real advantage in a device like this although I really would like to see a hotspot feature built into Windows 8. There's a way to get it working…I used this how-to…but, and I know I'm being greedy, I want it to work in Connected Standby mode. Unfortunately 3G connections are only supported in Windows 8.1. Perhaps Intel could consider building the hotspot features and WiDi feature into a Windows 8 application in the future. Speaking of WiDi, this Broadcom-based WiFi module supports it. I haven't been able to test it though.
Battery Life
Haswell offers huge improvements in battery life in many scenarios (mostly better towards the lower-end of the usage scale.) A Connected Standby-capable Haswell device offers always on, always connected in addition. It really is useful to be able to ignore the power button and rely on opening the Ultrabook and being instantlycalc running but also to have updates and notifications running all the time (to Windows 8 apps only) although you'll have to keep the volume off or turn off notifications overnight. I keep getting caught out by overnight alerts from this Ultrabook.
In terms of real-world WiFi-connected battery life with web-working and 50% screen brightness, think about 7-8hrs. Over the last two days in stop-start conference usage I used less than 30% of the battery per day and, extrapolated, that resulted in 9+ full-charge hours of usage.
You can see the projected Connected Standby time too. We're talking about Windows 8 being in always-on mode for 8 days or more…
52Wh of battery capacity is about what I would expect from a top-quality Ultrabook although for lighter and cheaper designs, you'll probably see that figure start to drop over the next year. More efficiency can lead to longer battery life; It can also lead to battery cost or space savings if manufacturers are only aiming for acceptable battery life for their target customer.
Noise, heat
Harris Beach, out of the box, has a strange fan control mechanism that seems to 'hunt' and because the fan has a slight mechanical buzz…ITS ANNOYING! What a shame. It means that in silent working environments you'll need to turn on some birdsong or crashing waves to drown it out. In your average office you'll be OK though. It's really not that bad though and for basic operations, it won't turn on. As for heat, yes you can set the device up to generate heat. A good load test will sort that out. Gaming is likely to be the only usage scenario that will raise the heat but it's not bad, nothing out of the ordinary.
Harris Beach Performance tests
As this is a developer edition Ultrabook I can't be sure of the status of the drivers so there's scope for improvement here. Having said that, you'd be happy with any of these scores.
Cinebench Open GL: 12.75 (battery) , 16.39 (mains, best of four)
Cinebench CPU: 2.75 (mains, from cold)
Peacekeeper browser benchmark: 4679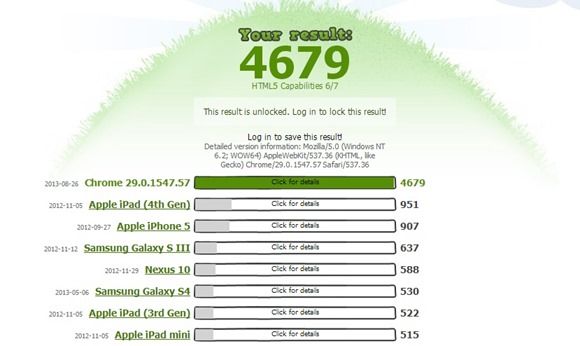 Handbrake (Quick Sync enabled build svn5671. Source: 55 seconds clip: 50fps, 30mbps, full HD, H.264. Output:720p with 'best speed' setting, quality 20) 9 seconds. (best quality, quality:20: 15 seconds)
Disk Performance: Max R/W: 386.5/253.5 MB/s, 4K R/W:28.4/72.58MB/s
Summary
Harris Beach is clearly a quality Ultrabook and developers won't just be inspired or be able to test their apps on this platform, they're likely to develop and build them on this product too. In addition, Harris Beach achieves something very unique for a developer platform – it shows manufacturers what can be done with the Ultrabook. Harris Beach is a well-designed and well-balanced 3rd-generation Ultrabook using 4th-gen Core. It comes with great performance, amazing battery life, a quality build and a stylish design. Cost isn't part of the equation here so we can't talk about value-for-money but take it from me, there are leading edge components here and class-leading performance. For people outside the Ultrabook development 'ecosystem' Harris Beach serves as a nice checklist. Before you buy a high-end Ultrabook, see how it compares to this!
Full disclosure – The hardware for content related to Harris Beach has been provide by Intel. We have agreed to write 3 articles on the product. All posts are 100% written and edited by Ultrabooknews.