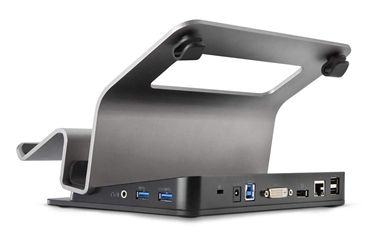 Belkin has now made available a USB 3.0 dock with dual-video output targeted toward Ultrabook users. The dock adds a number of useful ports and could be a great solution for those of you using your Ultrabook as a desktop and laptop — but is the $199 price tag worth it?
Perhaps recognizing of our frustration with a lack of ports on some Ultrabooks, Belkin's USB 3.0 Dual Video Docking Stand adds a bevy of additional ports to your system by plugging in just one USB 3.0 cable. On the dock you'll find 2x USB 2.0, 2x USB 3.0, full ethernet, DisplayPort, DVI, and a 3.5mm audio out port.
Update: Just arrived: Belkin Diplsaylink products for review. Stay tuned!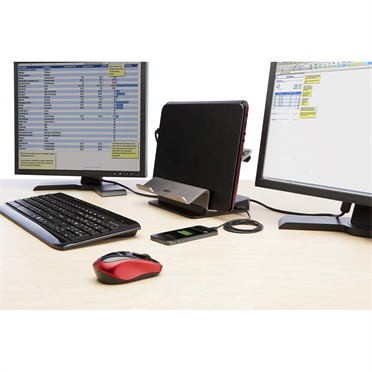 With two full video outputs, you can comfortably work on two additional displays, and even use your Ultrabook's own screen to create a huge desktop environment. The dock's design means you can set your Ultrabook up to be part of the system, or just slip your Ultrabook into the dock closed vertically to stow it out of the way while you get your productivity on with attached keyboard, mouse, monitors, and other peripherals.
Chippy has a great review of a similar USB 3.0 dock by Toshiba which let him turn his Ultrabook into a full blown desktop workstation! Toshiba's 'Dynadock' can be found a bit cheaper than the Belkin USB 3.0 Dual Video Docking Station, but it also lacks the stand functionality.
As someone whose Ultrabook desktop setup requires at least 5 cables to be plugged in to transform to desktop mode, the Belkin Dual Video USB 3.0 dock is particularly appealing. But for $199? That's a tough call. At least it's cheaper than the Belkin Thunderbolt dock!