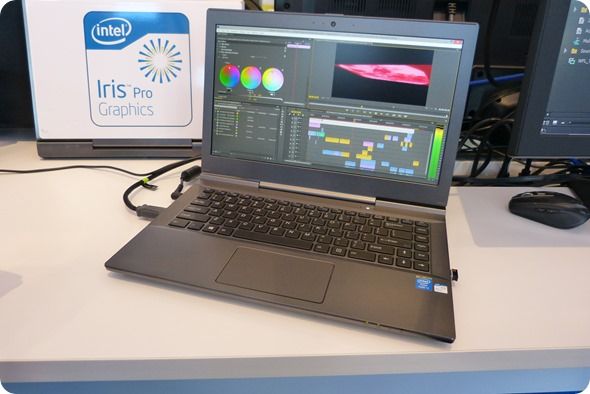 We're expecting about 20% graphics performance improvement on the Intel Iris graphics (e.g. Zenbook Infinity) over the HD 5000 graphics seen in some Ultrabooks but what if that isn't enough for you? The Cyberpower Zeuss Hercules offers Intel Iris Pro graphics (HD 5200) with a full-HD display in a 1.9KG package. It looks very Ultrabook-like but could have the grunt to take it into high quality gaming territory. Students, take note!
The Zeuss Hercules is available under other brands around the world (Schenker S413 in Germany for example) and originally comes from the OEM Clevo. I was impressed with the weight, the graphics performance and the screen and at around $1000 it seems fairly priced.
You can check out a review of the German Schenker variant here. My hands-on video is below.