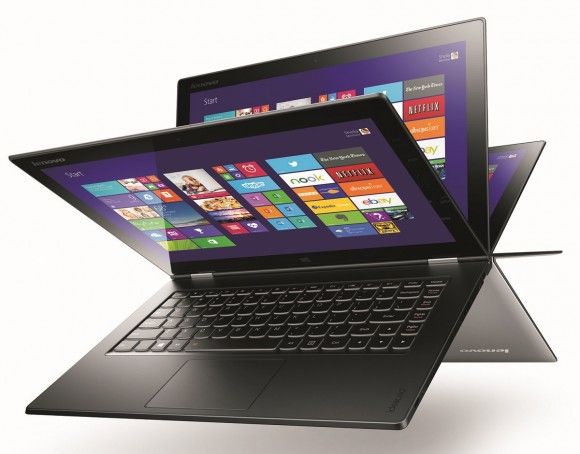 Today Lenovo is taking the wraps off of the Lenovo Yoga 2 Pro Ultrabook, the successor to the successful Yoga which pioneered the 360 degree convertible form factor. The Yoga 2 Pro improves on the original in several ways, including an amazing 3200×1800 touchscreen display.
Lenovo says that the original Yoga is the best selling Ultrabook convertible over $700. Makes sense that they'd want to iterate on the unit.
The new Lenovo Yoga 2 Pro is of course equipped with Intel's latest Haswell processors (up to Core i7) and up to a 512GB SSD. It's thinner with a new tapered front edge, and 10% lighter than the original, now at 15.5mm thick and 1.39kg. Inside you'll find Intel WiDi for wireless video streaming alongside Windows 8.1. Also added is a backlit keyboard. Lenovo claims up to 9 hours of battery life.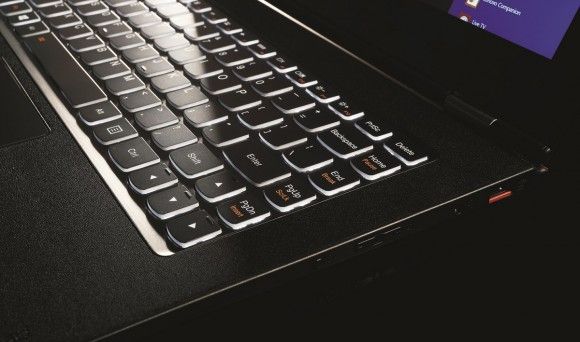 The killer though is the impressive 13.3-inch 3200×1800 IPS touchscreen display — four times the resolution of the original Yoga, and the highest resolution screen currently on the market, according to Lenovo.
The ports are unspecified, but from photos we're seeing 2x USB, full SD card reader, micro HDMI, and a 3.5mm headphone/mic combo jack.
Lenovo says they're also equipping the Yoga 2 Pro with some baked-in apps that will take advantage of the four modes that the Yoga can be used in, which they call: laptop, tent, stand, and tablet modes. One such application is Yoga Chef which uses the webcam and microphone for voice and motion control, allowing users to navigate through recipe apps without touching the computer.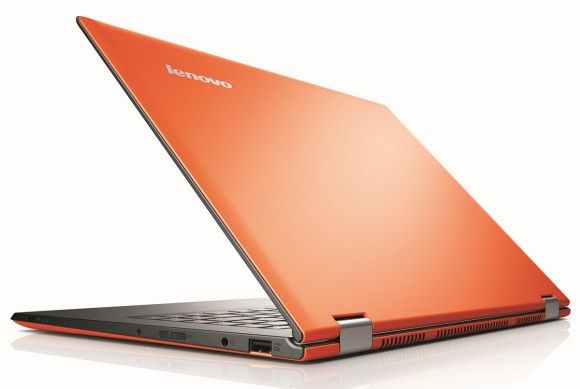 The Yoga 2 Pro will be available starting in October for $1,099.
For those interested in the smaller Lenovo Yoga 11S, the company says that it'll be receiving the Haswell treatment in due time! With the precedent they're setting at 3200×1800, I hope the Haswell 11S will have a screen higher than 1366×768!