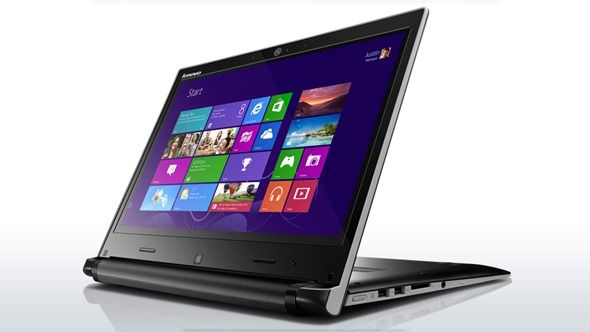 I checked out the Lenovo Flex 13 at IFA earlier this month (video below) and it was good to see efforts in the Ultrabook space trickling down to mainstream laptops, because that's exactly what the Lenovo Flex is all about. It offers Ultrabook-like specifications in a multimode (laptop + easel) design. Pre-order for the mobile 13.3" version isn't available yet but the 14-incher is up for $669 in the US (Core i5) and €499 in Europe (Core i3.)
It's important to point out that this isn't an Ultrabook though so you're not getting an accelerated HDD or WiDi-capable WiFi. In this case you'll only get 1×1 (basic!) WiFi and the weight is a portly 2KG (4.4lb.)
What you do get is the excellent Core-i5-4200U with HD4400 graphics, 8GB RAM and the 10-point touchscreen. What a shame it's not digitizer enabled; Easel mode is perfect for the pen. If you're prepared to add $80 though, you'll get the 2×2 WiFi and a 128GB SSD. Total cost $749 Battery capacity is 45Wh which could return 6hrs of WiFi-on working time (based on our Ultrabook battery life tests so far.)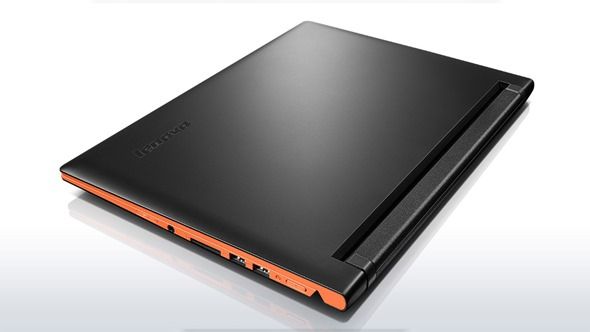 One thing I will warn you about though is the 1366×768 screen. On 13, 14, and 15-inch devices, this can be sub-optimal for many. Students – go for a minimum of 1600×900, please; FHD on 14 and 15-inch laptops.
$749 isn't a bad start price for that specification. Let's hope the more mobile 13.3-inch model comes in at a similar price. Shipping should start, in the US, next week.
In other Lenovo news, note that the Lenovo Twist and Lenovo Helix will not be getting Haswell upgrades. Lenovo is pointing us to the Thinkpad Yoga for convertible Haswell goodness.