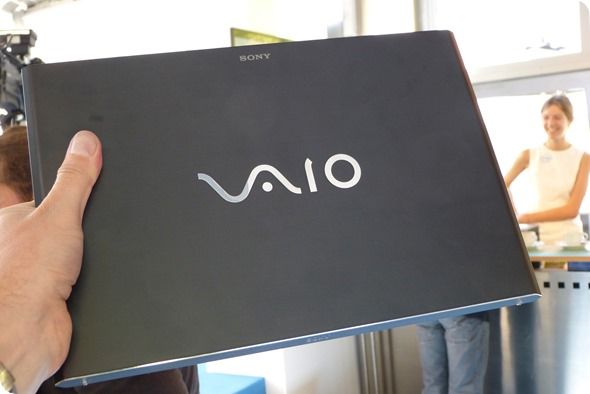 Sony have created a pure Ultrabook showcase with the Vaio Pro 13. It's thin, light, powerful, stylish, touch-enabled and efficient. There's WiDi, NFC and a fast SSD and you can add an external battery to the 37Wh pack that's already inside.
This is the Ultrabook that's been chosen for the South Pole expedition by The Scott Expedition
In some battery drain tests I performed I saw very impressive steady-state drain. 3W drain with screen on and WiFi on. Impressive and about half of what you'll see on most Ivy Bridge Ultrabooks. In a 50% CPU load with file copy I saw 8W drain and in general use, 6W drain which would give you 6hrs of battery life. If you edit videos, play games (native or web-based) though, expect quite a bit less than that.
I love the working fascia on the Sony Vaio Pro 13. The keyboard is good, the screen is good, the touchpad is good. It's a good starting point for a quality Ultrabook. Despite the size, Sony have squeezed in full-size HDMI, USB and SD ports. There's no Ethernet port.
Check out the video below for more information.
Sony Vaio Pro 13 Hands-On Video