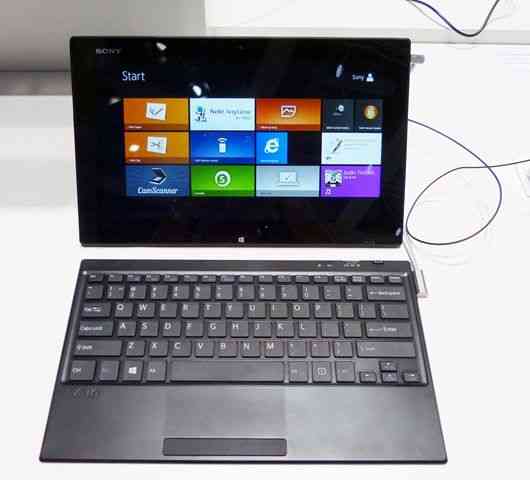 The Sony Vaio Tap 11 has got an 11.6" screen which really puts it outside the 'handheld WIndows' category. On the other hand it weighs only 780gm, comes  with a super light, but very usable keyboard, offers full Core-level performance and has a digitizer. It is, in my opinion, a benchmark for 2013 and 2014 Haswell-based tablets.
I didn't know whether to post about it on Ultrabooknews (as it uses an Ultrabook-style platform) or here, because it's so damn portable. In the end I chose both. Read the article at Ultrabooknews (with details on specs, battery life) and watch the video here and tell me what you think.
Full Sony Vaio Tap 11 gallery here.