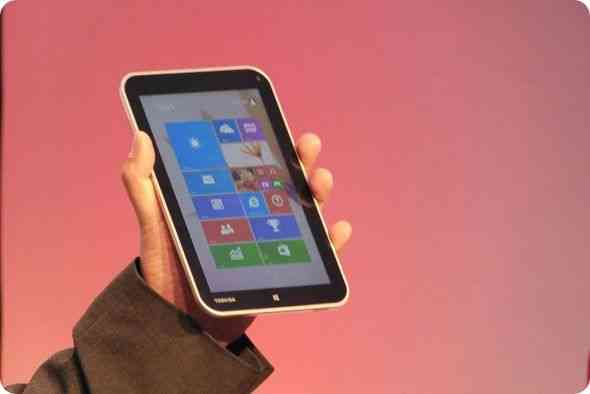 Information coming in from IFA…
Toshiba just announced what could be the first Bay Trail tablet. 'Latest' Atom technology wasn't detailed because it's 'so new' so we can assume Bay Trail I think.
299 Euro start price.
Full Office included
'Newest' Atom with LP DDR3 (Bay  Trail?)
2GB RM
Array mic
2 cameras (8MP)
1280×800 screen
Micro HDMI
Micro USB 2.0
Stay tuned while we find out more and get some hands-on.