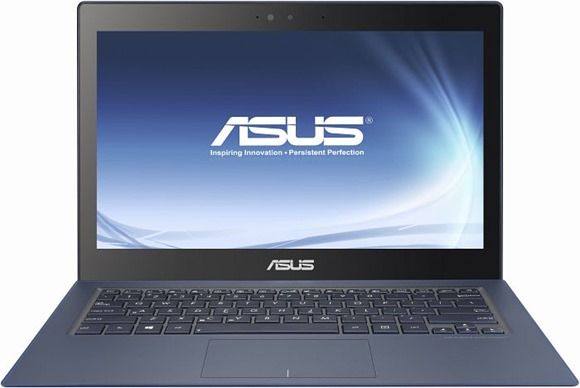 There's no doubt that the ASUS Zenbook infinity is a fantastic Ultrabook. It's the most popular Ultrabook in our database and has been for a while now. It looks absolutely fantastic, weighs around 1400 grams and packs some serious specifications. It's also expensive, unless you go for the low-end version, the UX301LA-C4003H.
You'll get a FHD screen instead of the WQHD screen, 4GB of RAM instead of 8GB, a Core i5-4200U with HD4400 instead of the Core i7 options (only the very high end model gets Intel Iris graphics with the Core i7-4588U) and you'll get 128GB of storage. The others have 256 or 512GB.
You still get the AC-capable WiFi module, Intel WiDi, that awesome design, a 50Wh battery (great for Haswell – that's a 7-9hr laptop there) and the DisplayPort, along with all the rest of the ports and specs. One advantage over the high-end model is that it only weighs 1.2KG, 100-150-grams less than the high-end model.
The base model costs 500 Euro less than the top-of-the-range model  but it's still going to cost you 1300 Euros. Prices in dollars are likely to be similar but there's no detail from ASUS USA at this stage.
The high-end versions are shipping in various countries around the world now and the good people over at Notebookinfo.de have already done their review of that model. Go over and take a look at some of the performance results. The graphics aren't as impressive as on Iris Pro with a quad-core CPU (like on the Cyberpower Zeuss) but are a good step up over HD4000-series graphics performance. The high-end model also has a RAID 0 SSD configuration (2 X 256GB) for some incredible transfer speeds.
For more information on the European prices and availability, check out Geizhals. Before you go though, check out our hand-on from last month.