I've got a Sony Vaio Pro 13 here thanks to Intel. It's the lightest touch-enabled 13.3-inch  Ultrabook there is and at 1KG / 2.2 pounds it beats all of the the 2-in-1 options. This isn't a cheap subnotebook but it's got enough power to be a desktop PC for most people.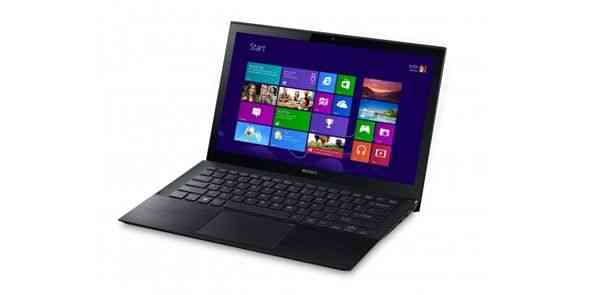 I'll get a full review up on this next week but for now, take a look at this video where I spend time going over the Ultrabook in a lot of detail, including answering some questions from readers over at my other site, UMPCPortal.  WiFi, Fan noise and keyboard flex could be issues you need to think about before you buy but it's a fantastic bit of kit that includes a Ethernet/WiFi router module and an additional battery that gives you a total battery life of well over 10 hours.
Full details in the database. Click here for the Vaio Pro 13 specs. and more information.