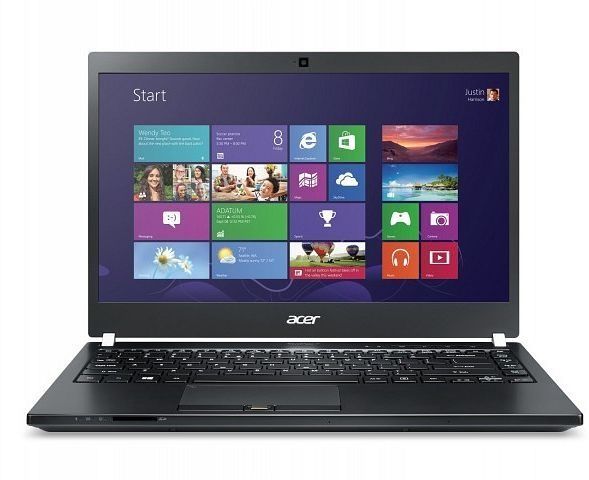 It's getting confusing in the business category as thin laptops get presented as Ultrabooks with non-ultrabook specs. The Dell Latitude E7440 comes in an HDD, non-touch Windows 7 version which isn't an Ultrabook. Add the SSD and touchscreen and shazam! The problem here is that these HDD-only versions are noticeably slower in use and that they break and lower the value of the Ultrabook brand. The Acer P645 does the same.
Companies are shooting themselves in the foot by doing this and if Intel don't police it then they sending up a signal that says 'we're moving on from the Ultrabook.' [If they do that, by the way, we'll carry on here with our own definition, which won't include 1366×768 resolutions on 14-inch screens.]
Back to the Acer P645, a 14-inch model starting with a 500GB hard drive and 1366×768 non-touch screen! It's got an Intel Core i5 Haswell processor inside and you'll find variants with Full-HD screens, WiFi AC support, 3/4G, fingerprint reader and AMD graphics. There's even a model that comes with 'Dualload' – a Windows 7 install with Windows 8 'recovery' install. If you're putting in a big order for your business we suspect Acer, like anyone, will try and configure it as you want it.
One model in Europe is showing for 1549 Euros with 4GB of RAM and a 1920×1080 non-touch screen. WiFI AC, a fingerprint reader, 3G and a 256GB SSD. VGA, HDMI, USB3.0 x 3, Ethernet, SD card. Battery is 54Wh. Max RAM 12GB. Weight is 1520gm.
Also in the Travelmate series : P255, P455 which are also available with U-Series processors.
Hat tip: Slashgear.