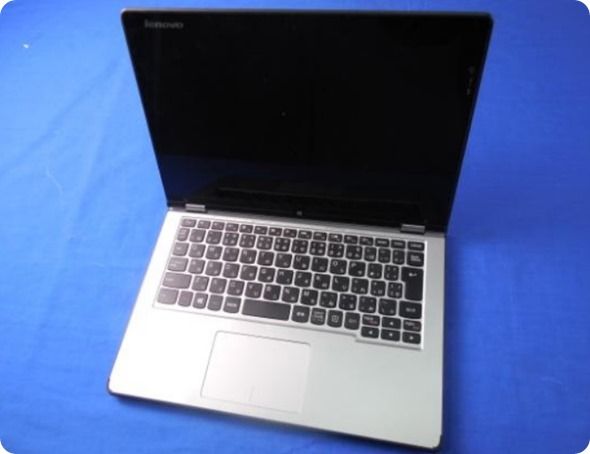 We've just reviewed the Lenovo Yoga 11S and found it to be an exciting and yet productive sub-notebook with usage modes that go way beyond what a standard clamshell can achieve. The Haswell update is shipping too so you can now expect longer battery life but what's really needed is a re-design around that platform in order to shave some weight off and make it more usable as a tablet. There are hints that it's already happened.
In documents going through the FCC it looks like Broadcom is testing a new wireless chipset with a "Lenovo Yoga 2 11." Images are available…
The under-side is certainly different. Speakers are located in the middle and the fan output has been moved. (Original on right. FCC image aspect-ratio appears somewhat squeezed.)
There's a tiny spacebar with two extra, unknown keys either side of it. (Original on right)
Looking at the internal image you can see the yellow-covered fan or heat-pipe. The 4500Mah battery could indicate a smaller, 2-cell, 32Wh capacity. That would make sense for a smaller device and with Haswell-Y series on board you probably won't lose anything in battery life over the original 11S with Ivy Bridge.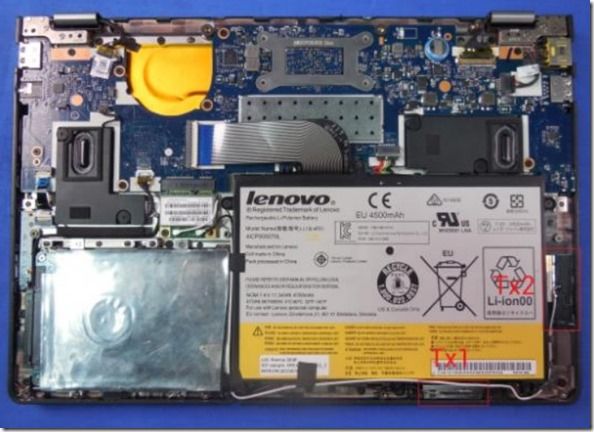 Soldered ram (top-center under the metal casing) makes sense but a 2.5-inch SATA SSD? For the smallest design we'd expect an NGFF mSATA part although this could be a cost-reduction move, especially when there's evidence of a Pentium-based version.
No doubt all will be revealed at CES in just three weeks. If Lenovo can get the Yoga 11 2 under 1KG and under $699 a lot of people will be happy.
Source: FCC, Via Liliputing.