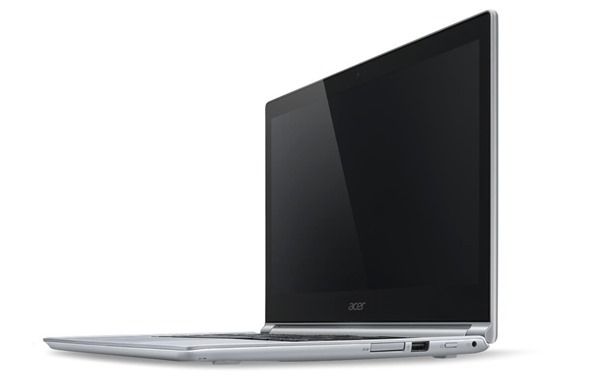 In a report by Bloomberg the Acer CEO is said to have blamed early Ultrabook and touchscreen investments as a mistake. Acer had problems in 2013 as share value dropped following poor sales results. "We need to dig ourselves out of a hole." Jason Chen said.
This is a story that will bounce around a bit today.
Acer was one of the first companies to release an Ultrabook in 2011. The Aspire S3 was the first Ultrabook we reviewed and although it was an honest Ultrabook, it wasn't a great one. I remember, too, sitting in front of the Acer S5 as it was launched and thinking, no, people don't need a motorized port panel. The S7 was also a strange product and had too much emphasis on fashion rather than function.  Are Acer blaming the Ultrabook market when they should be blaming sub-par products we wonder.
"Acer invested too early in the two sectors, leading to its challenges since then" said Chen indicating that they didn't get the results they were expecting.
The Ultrabook market didn't perform as well as Intel had predicted so of course, if you've planned your investment based on those sales figures and an improved market share then you're in trouble, especially if the products don't impress people as much as they could have.
Despite problems and shortfalls, the Ultrabook project has done what needed to be done. The laptop industry was getting boring and needed a refresh in terms of production methods, features and style and without it the situation could be even worse. What Acer, and all the OEMs need to do now is to take the lessons learnt over the last 3 years and to apply that to their notebook strategy in the future. One of those lessons would be that there's no way to stimulate the notebook market back to growth and that investment in that area might have to be scaled back as new markets for PC technology are explored.
Related: Ultrabook 2014 thoughts.
Source: Bloomberg.