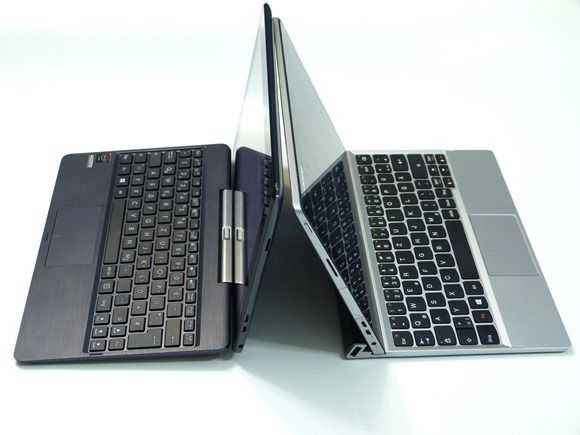 A lot of you have asked about the differences between the Lenovo Miix 2 10 and the ASUS Transformer Book T100 so I've been onto Intel Germany and they've helped us out with a T100 for us to test with. All your questions will be answered soon!
Today I had the chance to unbox the T100 and line it up against the Miix 2 10 for an external comparison. The video and photos-set are available below.
Obviously the screen is one of the main differences between the two devices. They have the same diagonal sizing, there are big differences in resolution, aspect ratio, brightness and viewing angles. The attachment between the keyboard and screen is also an area you'll need to think about. Think of the Lenovo Miix 2 10 as a tablet with magnetically attached keyboard cradle and the T100 as a laptop with removable screen.
Internally they are almost exactly the same which isn't a surprise given that Intel has probably been responsible for most of the board design and component sourcing in order to get the Connected Standby / Instant Go compatibility working.
I'll be working with the two devices over the next few days and putting together a detailed article for you but feel free to start the discussion below. Which one do you prefer, and why?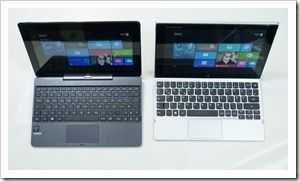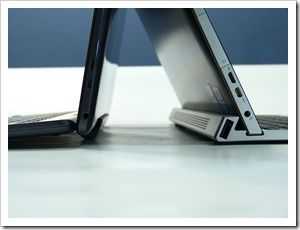 Full gallery available here. (30 images)