Panasonic is well known for their Toughbook line of rugged devices and at CES today have unveiled a couple of new Toughpad tablets including a fanless 7 inch model with a Haswell processor that's as rugged as anything they have produced before.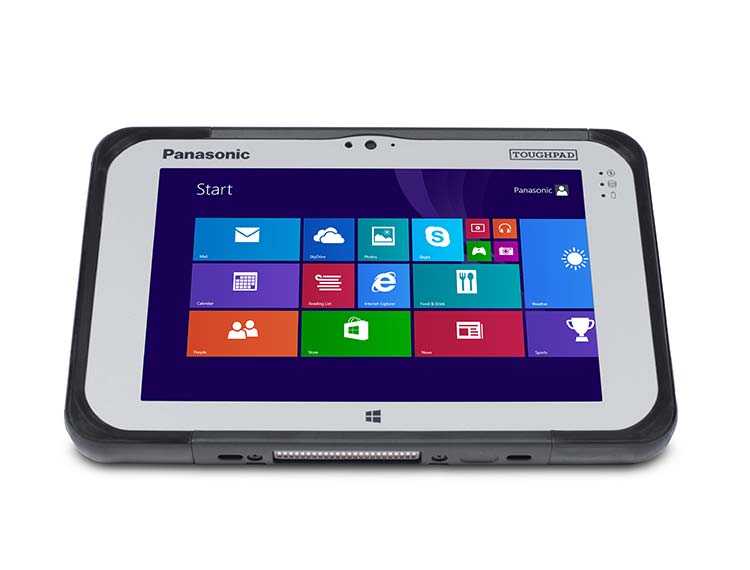 Not exactly your average ultra portable Windows tablet, the FZ-M1 is similar in design to its larger Toughpad brethren, just in a smaller form factor but still packs a lot of power. It comes with a 7 inch 1200×800 screen, and manages to pack in a 4th gen Intel Core i5 vPro CPU and is actually a fanless design. It runs Windows 8.1 Pro 64-bit with a downgrade option to Windows 7.
Its built to MIL-STD-810G standard, can survive a 5-foot drop and is IP65 dust and water resistant. The display is also sensitive enough so you can use gloves, supports multi touch and is daylight readable.
For ports, there's USB 3.0, a micro SDXC card slot and can be configured with a barcode, MSR, SmartCard, Serial and LAN  It also features GPS, Wi-Fi, NFC, UHF RFID, Bluetooth 4.0 and optional 4G.
For working those long days, battery life is 8 hours and even though its a sealed device the battery is user replaceable. Despite all the power and features packed into the device it weighs only 1.2 pounds and is 0.7 inches thin.
The FZ-M1 will cost $2,099 and should be available this Spring.