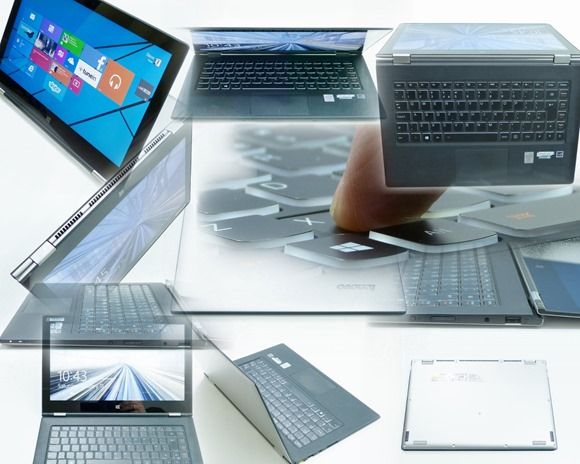 I've been having an email conversation with Lance, a photographer, for a number of weeks on the subject of Ultrabooks for Photographers. Lance was looking for a new mobile notebook for his nature photography work and after some testing and a lot of thought from both sides he finally went for the Lenovo Yoga 2 Pro. Lance has now written an article on his requirements and experiences with the Lenovo Yoga 2 Pro and I'm happy to present it here. Read about 'downrezzing' and a huge advantage over a desktop system. Read about the problem with Yellow too. Lance has a fix he's happy with.
---
I've been in the market for a new laptop that meets these requirements for a travelling nature photographer:
Weight: lighter than 3 pounds
Size: between 11.6 and 13.3 inch display (tablets are too small for my taste and anything bigger than 13.3 doesn't fit into my backpack with all my other gear)
Resolution: as close as possible to 1920×1200, which is what I have on my 24" calibrated monitor at home
Ports: at least two USB ports (one for a mouse since I need to make precise selections and one for an external drive where I store all my images), plus some kind of port that lets me connect to an external display for presentations
Performance: fast enough to let me view my images in Bridge or Lightroom with no more than a 1-second delay between images. As a bonus, it would be great if the machine could handle processing images in Photoshop CS6 and CC in a "reasonable" amount of time. Photoshop processing is not required because I only do "real" processing on a calibrated monitor, but it would be nice to have this capability for experimentation on the road.
With help from Chippy's posts, I decided to go with the Yoga 2 Pro. Here are my findings so far, plus a request for help with one item I haven't cracked yet.
The Yoga meets or exceeds my requirements for weight, size, resolution, and ports. It's native resolution is an amazing 3200×1800. Thanks to a tip from Philip Casey (who I met via his posts to Chippy's Yoga 2 Pro Unboxing video), I downsized the resolution to 1920×1080 to accommodate apps whose labels appear too small at 3200×1800, including Photoshop. It's still incredibly crisp after downrezzing. Performance is so good that I can hardly believe it.
My home tower machine is a Puget Systems Genesis, purchased in 2011with these components:
Intel Core third-gen i7 3930K 3.2GHz Six Core 12MB 130W CPU
32 GB RAM (8 x Kingston DDR3-1333 4GB RAM sticks)
Asus GeForce GT 430 1GB Silent Video Card
Two SSD's (Intel 320 160GB SATA II 2.5inch SSD Hard Drive plus Intel 320 80GB SATA II 2.5inch SSD Hard Drive)
Antec P183 V3 chassis and Asus P9X79 Deluxe motherboard
My Yoga 2 Pro is the fourth-gen i7 model with 8 GB RAM, one 256GB SSD and the Intel HD 4400 graphics card.
The performance test was to see how long it takes to save a processed tif in Photoshop CS6 and Photoshop CC, which I have loaded with identical settings on both machines. Here are the test details and workflow:
Test file: a 22.8 MB raw (aka .CR2) file taken with a Canon 5DII
Open the file in Photoshop ACR. Apply ACR adjustments and open in Photoshop proper.
Duplicate the Background layer. Apply Shadows and Highlights.
Duplicate the Shadows and Highlights layer (physical layer, not an Adjustment layer) and apply Levels
Duplicate the Levels layer and apply Curves.
Save as .tif.
On the Genesis, the Save takes 25 seconds to complete. On the Yoga (I swear this is true), it takes less than 5 seconds. Enough said about performance. [Chippy: I've done a similar TIF-save test and a 1GB file was completed in 4 seconds. The SSD is FAST! Read our review.]
My Yoga came with the problem mentioned by many others regarding the color Yellow. Initially, Yellow was displayed as a muddy-ish brown, which some folks call Mustard. The solution from Lenovo is to apply two updates: a BIOS update (which already was installed on my Yoga) and an Energy Management update.
To ensure you've applied the fix, use Photoshop or any other app to create a layer of true RGB Yellow: #FFFF00 (Red=255, Green=255, Blue=0). The before/after comparison will be obvious.
I'm extremely happy with the Yoga 2 Pro. It does a great job with Photoshop.
Here's a problem I haven't solved, and I would certainly appreciate any suggestions: Windows 8.1 provides Color Management (Control Panel-Screen Resolution-Advanced-Color Management). The default icc profile is "sRGB display profile with…" (file name CalibratedDisplayProfile-3.icc). Windows 8.1 offers several other icc choices. When I try to change it to Adobe RGB (1998), after I press all the buttons including Apply/OK, nothing changes.  Any help, please?  Thanks.
---
Thanks to Lance for the feedback. If you've got a recent Ultrabook and want to present an article on your experiences, contact me with your idea.
---