Multi windowing, collaboration, 'full size' virtual keyboard, digitizer, and performance with a 12-inch screen. Sounds like an Windows Tablet right? No, Samsung have launched the Samsung Galaxy Note Pro, a 12-inch tablet running Android.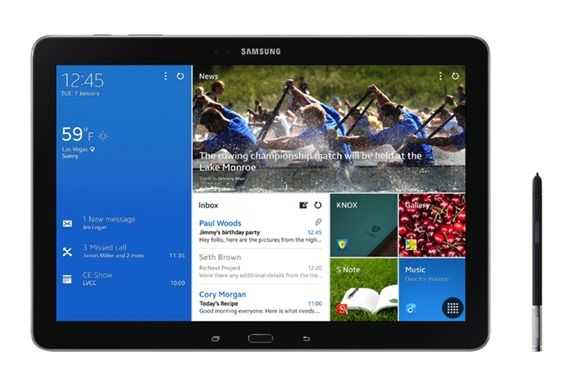 We don't cover Android devices on UMPCPortal and we raised a little smile when we read the 'pro' bit but, and this is serious, we are watching the segment carefully. Multi Windowing is surely something that's going to be baked-in and focused-on in Android and when you think about 12-inch devices that weigh 750 grams today, you can imagine what will happen in the future. The sub-500 gram tablet is not far away and when it arrives it opens the door to some really interesting 2-in-1 use cases. It's the device you'll want on the arm of your sofa as you watch TV.
Samsung Galaxy Note Pro Specifications
12.2-inch screen
2560×1600
LTE
Up to 64GB of storage
3GB RAM
2.3Ghz Quad Core CPU
Wifi AC MIMO support
9500mah battery (3.7v = 53Wh) for 10 hours usage
7.95mm, 750gm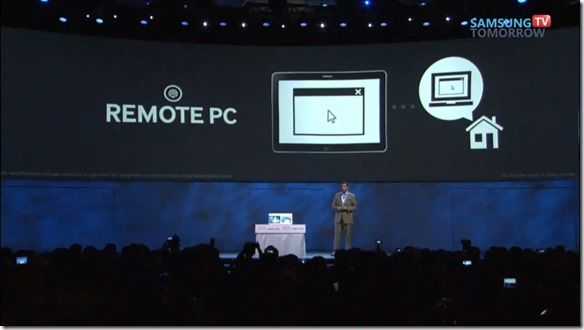 I'm not going to put an opinion out there on this product right now but I will say that we need to watch the large-screen tablet space and watch Android develop in this area. Android SmartPCs will be back soon.
So what's the lightest 12-inch tablet we have with Windows today? Well the Sony Vaio Tap 11 isn't far off at 780 grams. The Ideatab Lynx with its 11.6-inch screen was just 640 grams. Watch out for the 500gm 12-inch tablet and 500gm keyboard dock in 2015!
Slashgear have had a hands-on look at the Samsung Galaxy Note Pro. Let us know what you think about this segment below and bear in mind that there's a 10-inch and 8-inch version of this product.