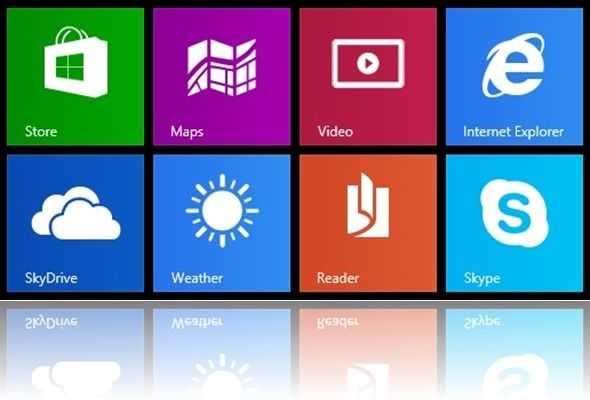 Windows 8 has its problems. We all know there are new user-interface issues to sort out and for Microsoft and its wide-ranging collection of customers it must be one of the most difficult challenges of 2014. There are new features under the hood in Windows 8 too but despite the fact that they help to make it the best Windows operating system yet, no-one gives those features any consideration. Windows 8 is not a broken OS. Windows 8  is an HDR-Computing OS with some truly inspiring features, if you stop to take a look.
Windows 8 is not Windows Vista all over again and don't let anybody tell you that. Don't dismiss Windows 8 without considering features that are truly ground-breaking and one's you probably won't want to give up once you've experienced them.
These are the features that don't get half as much air-time as they should, and so we've listed them below. Send it to the next person that moans about the Windows 8 UI.
32 Windows 8 Core Features That Don't Get Enough Credit.
Always-on, always connected support. (InstantOn) E.g. 300hours screen-off WiFi connected on a single charge in the same way as a smartphone. (An Alarm Clock on a PC – Think about it.)
A Sharing subsystem. App-to-app, app-to-service.
Free hardware accelerated full-disk encryption on consumer PCs with TPM2.0 (E.g. all Intel Baytrail-T PCs)
An application store. It works but needs better economics.
Close architectural relationship to phone OS platform. (Reduced cost-to-port might actually reach zero-cost to port in the future.)
High dynamic range of processor states and usage mode support. E.g. Haswell SoC S0ix state support.
Best digital pen support in the business (business, education) including best handwriting recognition.
Cloud account for settings, files, security information. Cross-device settings sync.
Sensors support. GPS, NFC, etc. (I'm a big fan of NFC Tap-And-Send!)
Fast boot, fast resume.
Multi-DPI font scaling across extended desktops.
Integrated web+system search.
Simple 3G  hotspot setup.
Better system monitoring tools.
New product boot to user-account readiness in under 10 minutes
Xbox music and video integration. Smart glass Xbox integration. Xbox game account integration.
Simple recovery and repair options.
File history.
Multiple on-screen keyboard/language support.
Hugely improved on-screen keyboard for desktop.
Metered connection support.
Quiet hours support.
Notifications system (that needs a lot of improvement, granted)
Save user files (music, photo's, videos) on removable media.
Activities available from lockscreen. E.g. Skype, Camera.
Windows Defender (it's not the best AV, but it can help consumers and could improve in the future.)
Tiles UI. It's a good structure for a touch user interface.
Swipe down to close. Use it enough and you wonder why desktop apps don't close when swiped down.
Split screen apps. This is going to be much more useful when (if?) Windows Phone apps can run under Windows 8.
IE11 under Modern. It's a very good touch-enabled browser.
Free apps such as Reader (which supports annotations), Bing News (yes, Bing News), Weather, Maps (Please add Nokia Here, Microsoft!)
Integrated Family Safety accounts.
Got more to add? Want to continue Windows 8-bashing? Your comments are welcome.