I've got a number of device videos to talk about from MWC 2014 in Barcelone but before I hit the airport for the return home I wanted to take a closer look at the rugged keyboard case. Personally I love it and want it. The elitepad makes a great 10-inch tablet but if you add this keyboard case, you're really set for a lot of on-the-road work. Video below.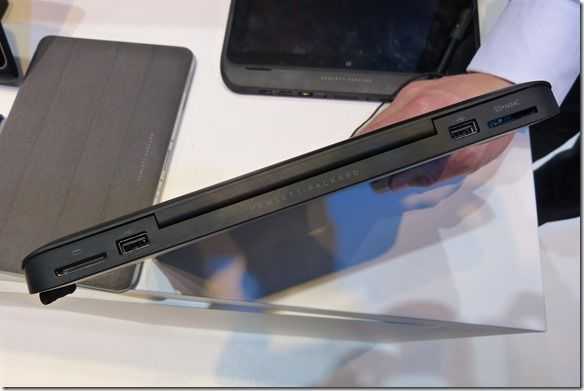 Clearly the casing has more than just a keyboard inside. That full-size SD card slot is perfect for media creators.
Remember, the HP Elitepad has 64-bit Windows 8.1 (or Pro) and up to 128GB of storage and…tada!…4GB of RAM.
I also took a peek into the battery statistics. You've got a 30WH battery here and the device that has been in use on the HP booth for three days is showing some good figures. I'd say this is an 8-hour working device that would last for the rest of a day in connected standby.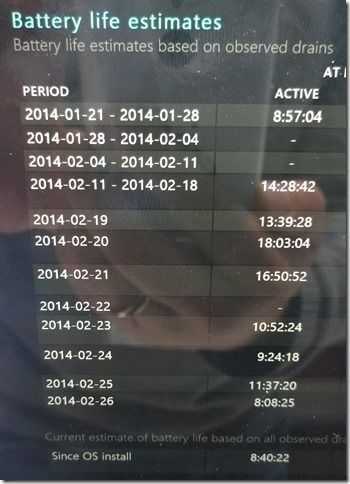 A 3G version will be available.
I also took a look at a lightweight BT keyboard that had great keyboard feedback and a consumer-style case and cover.