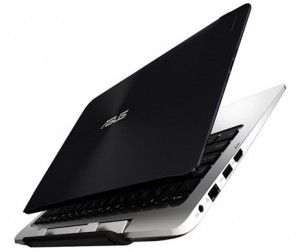 ABI reported last week that ultra-portable PCs accounted for 12% of all notebook shipments in 2013, way short of anything Intel wanted to achieve with the Ultrabook segment. It raises questions as we see marketing efforts for Ultrabooks fall. Is this leading-edge notebook segment ever going to be a big seller? If it has good profit margins does it need to be or are we underestimating the impact that the Ultrabook 'project' has had on the wider notebook market?
12 % of 183 million notebook shipments is 22 million units. That's not bad for a segment that has unit profits that will exceed what the average notebook achieves. Not only is the average selling price higher but the margin is likely to be higher in terms of percentage. With Acer declaring losses related to Ultrabooks though, one has to be careful about predicting profit. The costs of changing production lines, suppliers and marketing may have been too much.
ABI's definition of ultra-portables includes Macbook Air sales which could be (based on some historical figures) around 4 million of the 22 million units. 2-in-1 sales are also included and if that includes devices like the ASUS Transformer Book then the numbers for the pure Ultrabooks are even lower.
Looking forward to 2014 it's clear that the numbers of new 'Ultrabooks' entering the market will go down. CES showed us that there's less interest in marketing Ultrabooks and new releases of Ultrabooks have slowed right down. In June we're likely to see the launch of the next generation of Intel's Core processor and if Intel don't team that launch up with some Ultrabook marketing then we know that the Intel Ultrabook project is closed. The ultra-portable market could rise though…
What's left after the Ultrabook project is a notebook industry that's in better shape to co-exist with tablets, has better production lines and, in my opinion, has a cheaper way to make a portable and stylish notebook. Smaller sealed units that are more efficient and have more components on the SoC and smaller motherboards make a difference. We're likely to see fans being removed from some devices in late 2014 and of course, there's design flexibility like never before.
We'll continue to see leading-edge and ultra-portable notebooks in 2014 and beyond and we'll continue to track them here. We'll also be tracking the following key areas for advances in technology.
Windows 8.2, dual-OS, Perceptual Computing, Realsense, Natural Language, Wireless Power, Wireless Display, WiGig, 2-in-1 and of course, Broadwell.
While they may not be Ultrabook-exclusive technologies, they are interesting and important for the continuing evolution of the leading-edge and ultra-portable notebook industry
Via: Softpedia
Source: ABI
We report and track on even smaller, ultra-mobile PCs at UMPCPortal.com