In an event at MWC14 Microsoft gave some details about changes coming in a Windows 8.1 update "later this Spring."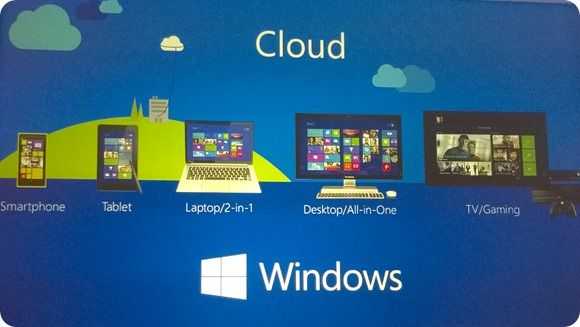 The new updates Spring focuses on three things.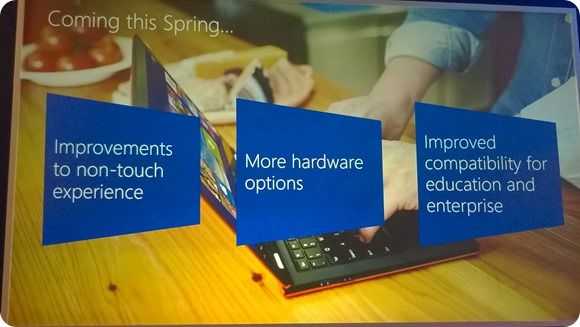 1- UI changes for non-touch users.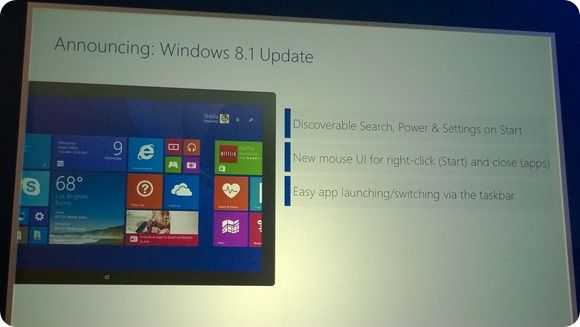 2 – More hardware options. (Reaching low price points.) In creased flexibility in hardware requirements.
Note support for 1GB RAM and 16GB Storage – This is aimed at low cost tablets. (Possibly RT?)
RT will get the same update.
3 – Improved compatibility for education and enterprise.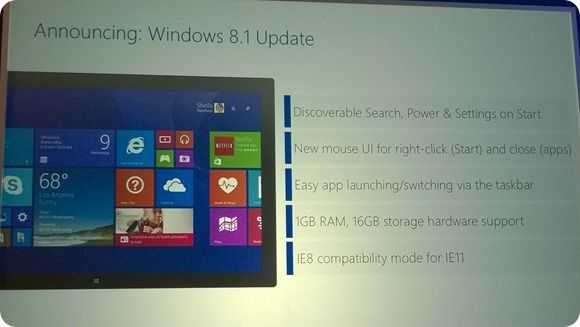 In addition to about 10 minutes of information given on the above, Windows 8 statistics were shown…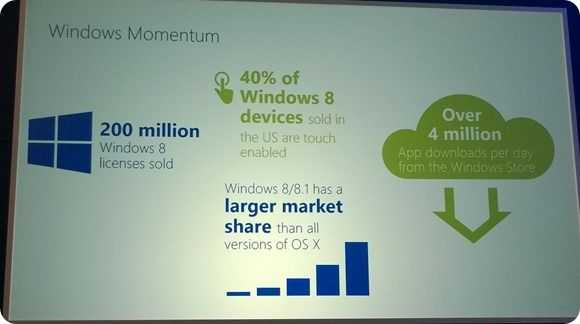 40% of Windows 8 devices sold in the US are touch-enabled.