This robust tablet, obviously for vertical markets, was spotted on the stage at an Intel event here at CeBIT. It's unique, but you just know it's going to be expensive right? 1920×1200 screen, removable battery, waterproof and running on a new Z3745 Baytrail-T 64-Bit CPU. There's a great selection of ports too.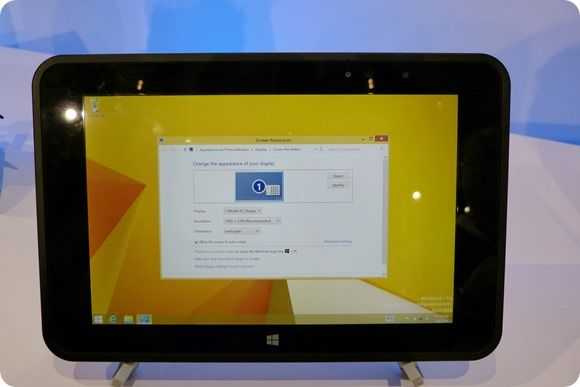 As with all these 'project-only' devices you're not likely to this in retail and the specifications you see will be variable. RAM, OS, cellular module and even the CPU could change if you're ordering enough of them. Note that there's 'pen' input shown in the marketing material.
We'll try and get you a closer hands-on with this tomorrow because it's what a lot of those 'verticals' have been looking for.