Just heard from a good source here at CeBIT is the news that Acer has a new W5 and W7 in the works. We had already heard a whisper from MWC but we now know that the devices are coming in Q2 and specifications are starting to trickle through.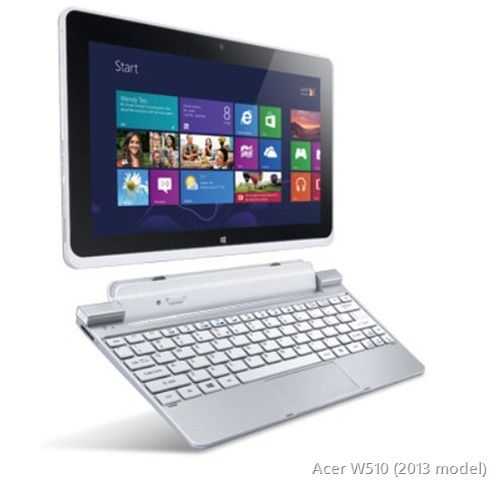 The W510 was a popular 10-inch dockable tablet on the Clovertrail Atom platform that had some excellent battery life thanks to the additional power pack in the keyboard dock. It was the perfect holiday PC.
We've heard that the new W5 will have an aluminum design and a magnetically-assisted docking mechanism The W7 is said to follow similar design lines We expect to have more information within 24hrs so stay tuned.